TaylorMade TP5 vs TP5x Golf Balls Review | Which Is Better And Which Goes Further?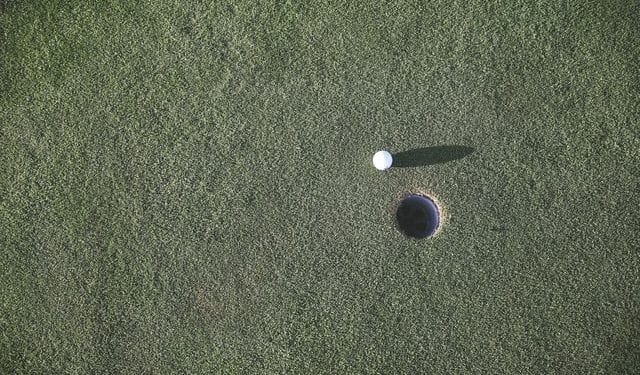 Last Updated on 17 May, 2021 13:27 by Pri
TP5 vs TP5x
First launched in 2016, TaylorMade's TP5 and TP5x line of golf balls quickly became a firm favourite with casual and more experienced players alike. Both models have been meticulously engineered to provide golfers of all proficiencies with plenty in the way of performance.
Some of the most standout benefit of these top-tier golf balls include a five-layered construction and soft urethane covering. The urethane cover is particularly effective when it comes to grip. Meanwhile, the firmer interior makes these balls an ideal choice if you are looking for refined levels of precision and enhanced control.
Arguably just as good as good, if not better, than Tour Pro balls from TaylorMade, the TP5 and TP5x deliver seriously impressive performance on the golf course. You can expect higher ball flight and longer distances as standard, as well as lower overall drag and superior levels of spin. Remember to check out our guide on the best golf balls for beginners.
TaylorMade TP5 Golf Balls Explained
The TP5 has been designed to compete with more premium options on the market and certainly holds its own against the high-end alternatives. If you are looking for a ball that yields a firmer overall feel and good levels of control, the TP5 is definitely the way to go. Below, we breakdown the key spec of this desirable choice of golf ball.
Although firmer in feel than comparable balls on the market, the TP5 is surprisingly soft. It is certainly a softer alternative to the TP5x, bringing it in line with ProV1 golf balls from TaylorMade. You will definitely notice the similarity when it comes to certain play scenarios requiring you to make shorter pitches or wedge shots (see our article on the best budget wedges)
One area where the TP5 definitely stands out as an individual is spin. Compared to the TP5x, the TP5 offers higher overall levels of spin. More proficient golfers might see this as a benefit, but it is worth remembering that high levels of spin can be as much a curse as a blessing. If you are particularly worried about spin rate, consider launching the TP5 at a lower angle. This should limit the spin rate and prevent it from becoming too unruly. When it comes to spin, you do not need to worry too much about feel. Instead, you should consider your swing style to ensure you have picked the best ball possible.
TaylorMade TP5 in Practice
The TP5 is noteworthy for its High Flex Modulus (HFM) technology. The manufacturer claims this innovative material is particularly effective when it comes to the transfer of energy from impact with the club to subsequent ball momentum. Generally speaking, the TP5 should provide you with a slight increase in distance than comparable balls like the ProV1. Reliable performance like this will of course require consistent swing delivery. Your individual swing style will ultimately dictate the distance potential of the TP5.
The TP5 is a particularly good option for putting (especially when using top blade putters). Although relatively firm, this ball is soft enough to be managed easily on the green. However, when it comes to assessing the credentials of golf balls, putting should never be a key area of consideration.
This is a premium choice of golf ball that fans of the ProV1 will definitely enjoy using. Compared to the TP5x, the TP5 offers lower overall levels of compression that will provide you with consistently reliable performance.
TaylorMade TP5x Golf Balls Explained
The TP5x is worth looking into if the lower overall spin rate and firmer feel of the TP5 does not immediately appeal. It is a good option for golfers who swing more aggressively, with some first-rate technology and premium materials on hand to help keep a handle on excess spin rate, while also ensuring penetrating ball flight.
The TP5x offers many of the same great features of the TP5. As with the other model, the TP5x boasts a urethane cover. However, the cover is noticeably stiffer than the one found with the TP5, giving the ball an altogether firmer feel.
One key area of difference between the two golf balls is spin. The TP5x will deliver consistently lower spin rates than what you might experience with the TP5. This makes it particularly suitable for those golfers with higher swing speeds. As higher swings generally result in more backspin, the lower spin rate promised here will help keep unruly balls in check. This is essential for ensuring you get the best possible results in terms of distance. However, you will need to have a particularly fast swing speed to ensure sufficient compression to achieve the best distances.
TP5 vs TP5x | Comparison
| | TP5 | TP5x |
| --- | --- | --- |
| Construction | 5 layers | 5 layers |
| Cover Material | HFM | HFM |
| Feel | Softer | Soft |
| Spin | Higher | High |
| Ball Speed | Faster | Fast |
| Distance | Long | Longer |
TaylorMade TP5 vs TP5x | Differences In Practice
Although putting prowess is not that important when it comes to selecting a suitable golf ball, the TP5x is slightly less effective on the green when compared to the TP5. When making chip shots and pitches, a degree of spin is useful for adding some stopping power to your ball. As the stiffer urethane cover of the TP5x is designed to minimise spin, it will also reduce this stopping power. Consider whether or not you really require this level of stopping spin on the green. If you struggle with control as you near the hole, the TP5 might be a better alternative to the TP5x.
When it comes to longer range shots and drives, you need to consider the compression rating of the TP5x to decide whether or not is the right choice for you. The TP5x scores 97 for compression. With this in mind, you should be looking to deliver swinging speeds of no less than 105-110 miles per hour as standard. Fall short of this swing speed and you will struggle to get the best out of the TP5x.
As the TP5x has a lower overall spin rate, it will do a good job at helping you keep a handle on back and side spin. For golfers with significant swing speeds, the TP5x is a good candidate as it will let you swing away without the worry of backspin affecting your performance too much. The higher trajectories offered by the TP5x are also impressive, provided you have the proficiency to put them to good use. If you are looking for penetrating ball flight to improve your game, the TP5x will not disappoint.
TP5 vs TP5x | The Verdict
TP5 vs TP5x material: As alluded to previously, the exterior softness is what really sets these two TaylorMade golf balls apart from each other. The urethane cover of the TP5x is noticeably stiffer than the one you will find with the TP5. Ultimately, the greater levels of firmness offered by the TP5x grants you greater speed potential, less unwanted spin and higher overall trajectories. If you are looking to achieve more impressive trajectories and cover greater distances, the TP5x is a better option than the TP5.
TP5 vs TP5x swing speed: If you struggle to get your swing speed above 100 miles per hour as an absolute minimum, the TP5 is without doubt the best option for you. Anyone who struggles to achieve sufficiently high swing speeds will find the TP5x trickier to hit across greater distances. Ultimately, your swing speed and desired spin rate should dictate whether you opt for the TP5x or settle for the more manageable TP5.
TaylorMade Tp5 vs Tp5X Review