Skytrak vs GC2 | Launch Monitor 2022 | Which one to buy?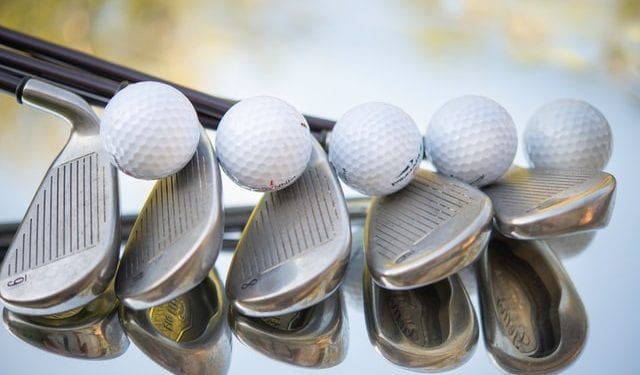 Last Updated on 23 December, 2021 22:09 by Pri
Launch monitors are becoming more affordable and within reach of recreational golfers looking to improve their ability. The Foresight GC2 and SkyTrak launch monitors are two of the most popular options currently available to golfers, with both systems boasting impressive technologies that will provide you with exhaustive data that can be used to fine-tune your techniques.
Skytrak vs GC2
Interested in purchasing one of these launch monitor models? Below, we outline what you can expect from both models. Read on to find out how these two launch monitors compare against each other on the following key areas:
Accuracy
Price
User Friendliness
Features
SkyTrak Launch Monitor Overview
As with the Foresight GC2, SkyTrak is another golf launch monitor system with photometric technology. This tried and tested system reliably captures accurate ball data and is designed with indoor use in mind. SkyTrak is arguably one of the most popular options on the market and is designed with more everyday users in mind.
If you are a recreational golfer looking for useful feedback that can be applied on the driving range or golf course, this launch monitor is an ideal choice. However, more experienced golfers and those players inching towards a professional level of play may find this system somewhat limiting. Despite its limitations, the SkyTrak launch monitor does offer some impressive features and certainly competes when it comes to cost.
SkyTrak is relatively simple to set up and begin practising with. To kick off, you will need to place this launch monitor on a flat surface. Next, you need to place a golf ball on the red tee dot that will project from the launch monitor device itself. Once that is done, you are ready to start swinging and making contact with the ball.
Once you have made contact with the ball, the launch monitor will provide you with a slate of useful data so you can properly analyse your swing and striking performance. If you want user-friendly design and instantaneous feedback, this launch monitor is an obvious choice.
The SkyTrak launch monitor will measure things like ball speed, along with spin rate and launch angles to provide you with insightful data that you can properly analyse and implement to improve your game. Simulation software is included along with the launch monitor to provide you with estimated data for things like ball flight, club head speed, carry distance, total distance and more. The software will also estimate how much a ball might deviate from a straight flightpath.
SkyTrak Launch Monitor Software
Although you will have to pay extra for software, you have an impressive selection of software options to consider when putting your SkyTrak launch monitor to good use. There are three different plans to choose from. The Basic Practice Range Plan is the obvious choice for anyone looking to keep to a budget.
Included in the basic software is access to the basic launch monitor software itself, along with the SkyTrak app. You will also have access to the 3D practice range and shot tracer technology, as well as ball performance data and shot replay functionality.
If you want more exhaustive data, you should think about investing in the Game Improvement Plan. Bear in mind that this software plan can only be used with a computer or tablet device. This software includes all the key features of the Basic Practice Range Plan, but also offers additional benefits like access to the longest drive competition, closet to the pin contests and target practice functionality.
You can also enjoy skills evaluations, along with the option to customise things like weather and course conditions. Golf club mapping and profess monitoring is also supported, while you can enjoy no less than five different camera views of your practice play.
Another software option is the WGT Play & Improve Plan. If you are a more experienced golfer looking for first-rate features, this is certainly the way to go. You can enjoy World Golf Tour Full Course Play, with access to 11 individual golf courses. You can also enjoy World Golf Tour closest to the hole challenge.
Pros
– Suitable for use indoors when used with artificial hitting mats
– First-rate app design improves overall experience
– Plenty of scope for adjustment for more accurate feedback
– An affordable option
– Good choice for recreational players
Cons
– A computer or tablet device is required for accurate data measurement
– Premium features require you to pay for an annual software subscription
– Can be tricky to set up and install
– More suited to indoor use
Foresight GC2 Launch Monitor Overview
If you are looking for a reliable launch monitor, the Foresight Sports GC2 Launch Monitor is worth thinking about. This photometric device makes use of a quality stereoscopic high-speed camera system that effectively captures the intricate dimples of the golf ball to provide you with first-rate feedback and useful datasets that can help improve your game. Not only does the GC2 provide you incredible levels of accuracy, it is also a very user-friendly option.
One thing to consider when investing in the GC2 is that the basic model of the launch monitor only provides you with relatively simple feedback relating to ball flight. If you want more insight, you should definitely think about opting for the upgraded monitor package that includes integrated HMT Club Head analysis.
This Head Measurement Technology (HMT) will grant you incredibly useful insights into club data such as swing and club head impact location. If you are looking for a launch monitor that will provide you with in-depth feedback on things like club path, loft and lie, club head speed, club path and smash factor, the upgraded GC2 with HMT is a must.
The Foresight GC2 is an incredibly popular option for a golfer looking for something that consistently delivers accurate feedback. It is also an incredibly versatile system, with a durable design that will ensure long-lasting operation. It can also be used both indoors and outdoors, giving you plenty of scope when it comes to golfing practice. This is allowable thanks to the self-levelling design of the GC2.
This means you can use the launch monitor on the vast majority of surfaces, including outdoor environments where the ground can be relatively uneven. This self-levelling technology is essential in ensuring you receive accurate and reliable measurement, regardless of the surface you are playing on.
GC2 Launch Monitor Software Options
Before you decide on investing in the GC2 launch monitor, you will want to consider the software package potential of this system. The GC2 FSX software suite is available for a slight premium. One of the most useful applications of this simulator software is club fitting. This club fitting component will effectively track and log data, making it invaluable for more professional golfers and golf fitters.
The simulator software also provides a more immersive golf simulation experience. The Performance Simulation credentials of this simulation software package will definitely impress, with over 80 individual golf courses included for you to practice on.
The software also offers Creative Golf 3D training, with 50 individual courses included, along with 19 individual golf practice environments. If you are looking for software that prefers tailored training modules to fine-tune specific golfing techniques, the GC2 FSX software suite will impress.
The first-rate software will provide you with valuable data measurements that can be used to improve your game. In addition to things like ball speed, you can also look forward to essential datasets relating to things like horizontal and vertical launch angles, along with information relating to spin and side spin. You can also expect carry distance data.
Pros
– Immediate real-time feedback for ball impact and swing speed data
– Incredibly accurate data
– Connects wirelessly and via USB cable
– Very durable and portable design
– No wires holding you back
– Suitable for club fitting applications
– Can be used indoors and outdoors (Indoor Launch Monitor & Outdoor Launch Monitor)
Cons
– Might be too expensive for the beginner
– Not the best choice for ambidextrous golfers
– Head Measurement Technology (HMT) requires you to fit complex sensor elements
SkyTrak vs GC2 | Data Points Comparison
| Data Point | Data Parameter | SkyTrak | GC2 | GC2 with HMT |
| --- | --- | --- | --- | --- |
| Ball Data | Ball Speed | Y | Y | Y |
| | Launch Angle | Y | Y | Y |
| | Back Spin | Y | Y | Y |
| | Side Spin | Y | Y | Y |
| | Side Angle  | Y | N | N |
| | Carry/Total Distance | Y | Y | Y |
| | Distance Offline | Y | N | N |
| | Roll Distance | Y | N | N |
| | Flightpath | Y | N | N |
| | Angle of Descent | Y | N | N |
| | Smash Factor | Y | N | Y |
| Club Data | Clubhead Speed | Y | N | Y |
| | Face Angle | N | N | Y |
| | Attack Angle | N | N | Y |
| | Club Path | N | N | Y |
| | Impact Location | N | N | Y |
| | Closure Rate | N | N | Y |
| | Loft and Lie at Impact | N | N | Y |
SkyTrak vs GC2 | User Experience Comparison
When it comes to user experience, the SkyTrak and GC2 are relatively evenly matched.
The SkyTrak launch monitor is an immersive enough simulator experience, with the app providing a convenient interface for data display. However, there are some downsides to the SkyTrak launch monitor that impact the overall experience.
You need to place the ball in the exact spot projected by the monitor to ensure data is properly captured. Even the slightest deviation will result in no reading of launch data. You may also notice a slight delay on data feedback when using the SkyTrak launch monitor. If you have experience with other launch monitor systems, this delay may be more noticeable.
Compared to the SkyTrak launch monitor, the Foresight GC2 has a far larger hitting area. This substantial hitting zone means the launch monitor will more easily detect the ball and ensure fewer errors when practising. Unlike the SkyTrak launch monitor, the GC2 has marginal delays.
Rapid feedback is the standard with this launch monitor. You also don't  need to worry about using a secondary device like a smartphone, tablet or computer. Data display is integrated into the launch monitor itself.
Verdict for Most Accurate: The GC2 is the Best Launch Monitor for User Experience with the larger hitting area, integrated data display and fast response.
SkyTrak vs GC2 | Price Comparison
When it comes to pricing, the differences between these two launch monitors is significant. SkyTrak has always been geared toward the more affordable end of the market, so the price tag will not intimidate those restricted to a smaller budget. Despite the cheaper price, you do not have to make too many compromises with the SkyTrak launch monitor. There are some downsides to the design, but generally speaking, you can enjoy many of the same features usually reserved for more expensive systems.
With the Foresight GC2, you are looking at a more substantial price tag, but this system is by no means the most costly option around. Instead, the GC2 is geared toward the middle of the market. For the extra investment, you can expect more accurate readings, a more user-friendly design and features more in line with what you would expect from top-end systems.
Verdict for Most Affordable: SkyTrak
GC2 vs SkyTrak | Conclusion
Best for Affordability : SkyTrak

Best for Accuracy : GC2

Best for User Experience : GC2

Best for Features : GC2
Ultimately, the Foresight GC2 has the edge over the SkyTrak launch monitor. Both systems are close in accuracy and deliver many of the same features, but there is more scope to refine the GC2 with additional software and technology.
The option to upgrade the GC2 with Head Measurement Technology is the biggest perk of the Foresight launch monitor. However, you will have to fork out substantially more cash for the GC2. If money is no barrier, you should look to Foresight for your next launch monitor. However, if you want reliable performance and accurate dataset at a more affordable price, the SkyTrak launch monitor is much more viable option.
Be sure to check our separate buyers guide on
GC2 vs SkyTrak | FAQs
How much does a Foresight GC2 cost?
The GC2 launch monitor price is around $9,500 for the basic package. The HMT add on for GC2 cost is an extra $6,000.
How much does a SkyTrak cost?
The SkyTrack Launch Monitor costs around $1,995.
SkyTrak Comparison with GC2