Ping G410 Driver Review | Forgiving Driver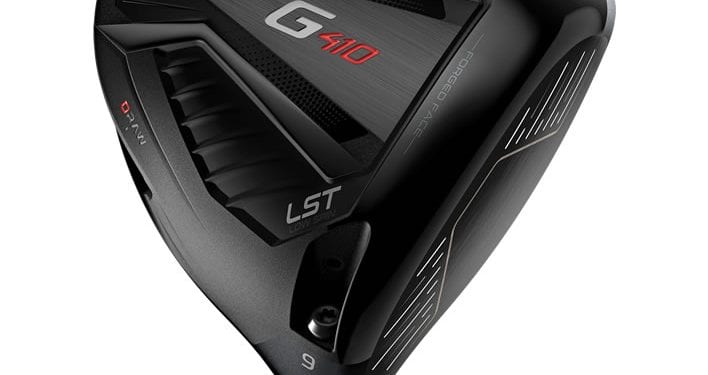 Last Updated on 17 May, 2021 21:54 by Pri
While adjustable golf clubs are increasingly popular, many brands have steered away from this slice of the market. Ping is one such manufacturer. Previously, Ping have avoided utilising weight tracks in the design of their clubs, under the pretence that such weighting has a detrimental effect on moment of inertia.
However, Ping has now decided to venture into uncharted waters with the release of the Ping G410 Driver. This is the first driver from the brand to utilise a moveable weight track and plenty of work has gone into the design to unsure MOI performance and forgiveness remains largely unaffected.
When it comes to looking for a new driver to smash that golf ball down the fairway, let's be honest, it's quite the minefield. There are simply to many great products out there, and the range of fairway woods with adjustable weights is immense. Brands like Callaway, TaylorMade, Titleist, Cobra and many others, all offer phenomenal products too.
How I went into this test was quite simple. I wanted to get used to the new G410 driver and after a couple of mis-hits (shh), I managed to hit it exactly where it needed to be. My shot had a low spin and the club face was just perfect. I found that I had a smoother swing speed (much like with a putter), and my center of gravity remained on point. Using it for the first time took little getting used to. For a forgiving driver the dispersion was good and the swing weight was on point. The impact area was so precise allowing for a better strike.
Check Latest Price
Ping G410 Driver | In Detail
The Ping G410 driver boasts an impressive 455cc head size. The manufacturer claims this head size offers a 15 percent higher moment of inertia when compared against similar drivers with adjustable center of gravity placement. In the case of the G410, the head features a 16-gram tungsten weight that can be precisely positioned to provide essential shot bias of around 10 yards.
This is crucial for helping golfers ensure a more bespoke shape to their shots. The head has also been enhanced by a creased crown design, along with internal dragonfly tech. This increased head strength allows for more energy transfer to the ball upon the moment of impact.
Ping G410 Driver | Key Features
The Ping G410 driver boasts an impressive slate of first-rate spec to help improve your game. The G410 Plus in particular offers some very enhanced credentials that will allow for a greater levels of adjustment to ensure your driver falls more in line with your preferred style of play.
The G410 Plus offers three distinct center of gravity locations. These broadly fall into the categories of draw, fade and neutral. The incredibly dense tungsten weight at the back can shift the center of gravity by a tenth of an inch in three different directions. This notably influences shot performance and yields around 10 yards of bias. All in all, you are looking at around 20 yards of correction here.
If you are familiar with the Ping G400 driver, you will really appreciate the custom center of gravity potential of the Ping G410 Driver. If you opt to position the tungsten weight at the club head edge, you will notice a very pronounced increase to the moment of inertia, resulting in very distinct increases to distance potential and overall forgiveness.
Adjustable Hosel
Another standout feature of the Ping G410 driver is the Trajectory Tuning 2.0 technology. This driver boasts a patented aerodynamic hosel design that is incredibly lightweight and allows for plenty of adjustments. In fact, the hosel can expand from five to eight different settings, offering you a wide range of loft adjustability and lie adjustments. This incredible scope of adjustments will yield significant improvements to your ball trajectories, allowing you to achieve optimal ball flight at all times.
Premium Construction
Any good driver needs to be made of the right materials in order to perform as well as it can. The Ping G410 driver boasts a multi-material construction to ensure it is fit for purpose. This driver has a cast Ti 8-1-1 body, as well as a forged T9S+ face. The tungsten back weight is also manufactured to an incredibly high standard, with the material being ultra-dense in nature to ensure it fulfils its function.
The adjustable hosel is also made to a very high standard. Thermoplastic material and lightweight aluminium have been selected for this purpose, ensuring the hosel does not add any significant weight to the overall driver, while still ensuring the hosel is robust and durable enough to last for a considerable amount of time.
It is worth talking a little more about the forged face while we discuss materials. The patented forging process that produces the T9S+ face results in a superior driver face design. This thinner face has been precision machined to ensure the best ball speeds, no matter where you hit across the face. The face design also produces more flex, another essential ingredient for increased ball speeds. The internal geometry of the forged head also goes a long way in improving the overall feel of this club, while you can also look forward to enhance sound for better audible feedback upon impact.
Shaft Options
When it comes to selecting a shat for your Ping G410 driver, you have a variety of first-rate options to choose from. The Alta CB counter balanced shaft is arguably the best of the bunch. This particular shaft is designed with higher launches in mind, while the lightweight design makes it more manageable than some alternatives.
The Alta CB shaft includes a discreet counterweight that is located at the grip end of the shaft itself. This serves to shift the center of gravity into a higher position, resulting in more substantial height weight for essential energy transfer and subsequent momentum. The overall result here is a more forgiving club and greater ball speeds as standard.
In terms of shaft selection, you should also consider the Ping Tour 65 and the Ping Tour 75. Both of these high-performance shaft options are designed with lower launches in mind, while also ensuring low levels of spin. Both shafts are also very stable in terms of feel. If you are a less experienced golfer looking to build confidence on the golf course or driving range, these two shafts are definitely worth considering.
Another shaft option is the Project X EvenFlow Black 75. This shaft is the way to go if you are looking for low launch conditions and lower overall levels of spin. This particular shaft performs in much the same way as the Ping Tour 65 and 75 options. Finally, you can consider the Mitsubishi Tensei CK Orange 60.
This particular shaft is the way to go if you are after mid-launch angles and lower levels of spin. With so much variety when it comes to shaft selection, it is easy to tailor your Ping G410 Driver to your individual launch conditions, ensuring you have a driver that perfectly fits your playing style and preferences. Do take a moment to read our buyers guide on Best Driver Shafts
Ping G410 Driver Review | Verdict
The Ping G410 driver boasts some standout technical spec that sets this driver apart from the competition. The first moveable weight driver from Ping is the way to go if you are looking for increased levels of forgiveness and optimal optimal ball flight, every time. If you are a big fan of the Ping brand, we have written a separate buyers guide and review on Ping G410 Irons
Check Latest Price
Ping G410 Driver LST Review