Impact Of COVID-19 On Golf Tourism & Professional Golfing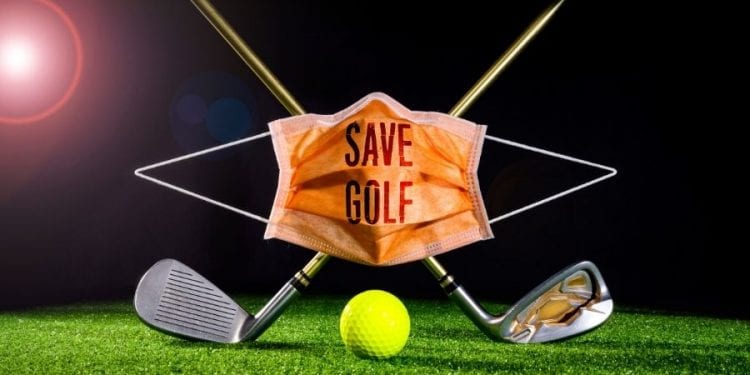 Last Updated on 21 January, 2021 21:23 by Pri
The coronavirus pandemic took a significant toll on the global economy in 2020. As cases across the United States and beyond soared in the first and second quarters of the year, nationwide lockdowns were quickly imposed. The golfing industry could not escape the clampdown on public gatherings, with social distancing measures making traditional play all but impossible.
Many courses have had to close their doors for extended periods of time, with some having to cease operations altogether. The impact has been also been felt further afield, with international golf tourism facing particular strain due to travel restrictions. Below we delve deeper onto the Impact Of COVID-19 On Golf as a sport.
Impact Of COVID-19 On Golf Course Operations
While indoor sports and recreational facilities have found themselves locked down for weeks, if not months at a time, outdoor golf courses have escaped the most stringent of measures. In theory, maintaining proper social distancing measures should be easy enough on a golf course. However, If you have played golf in the last few months you will have experienced a vastly different game than what you might have this time last year.
For one, the club house and indoor facilities will almost certainly be out of bounds. Restrooms may also be somewhat restricted, with hygiene and sanitation stations becoming a visible sight. Golf equipment rentals have also been largely limited, although this has resulted in a surge in sales of golf clubs and other accessories.
Many courses have also implemented strict new rules for anyone looking to enjoy a game of golf. For starters, online bookings have taken the place of a conventional reception desk. Courses themselves are also operating differently. Raised cups are now commonplace, reducing the need for golfers to have to manually retrieve their balls as this could increase the chance of virus transmission.
Flags are also not to be touched or handled, if they have yet to be removed entirely. Another major change for golf courses is a ban on golf buggies. For golfers who pay to play at members only clubs, this buggy ban has been something of a shock. While physically walking across a course to play all 18 holes might be more gruelling without wheels, it ensures social distancing measures can be maintained when playing in groups.
How has COVID-19 Impacted Golf Tourism?
Although many golf courses escaped the most stringent of lockdowns, the rise in COVID-19 infections and restrictions on travel has taken a noticeable toll on golf tourism. Take the United States, for instance. While player anxiety has certainly led to far fewer rounds of golf played, most courses did not register any significant downswing in numbers until the final quarter of 2020.
In fact, most states within the US have noted an upward swing in playing activity. Despite far fewer rounds of golf being played in the first half of the year, the golf sector was significantly ahead of pace by November 2020. According to the National Golf Foundation Industry Update published in December 2020, rounds were up by approximately 57 percent in November when compared to the same period of the previous year.
The same report delves deeper into these surprising November statistics. In a normal year, November is typically a quiet period for golfing. Generally speaking, fewer than ten percent of all the rounds played in a year happen in November. However, in 2020, more than 16 million additional rounds of golf were played across the United States during the month of November.
Google Trends Graph on Search Term: 'Golf Tourism' (USA)
Global Travel Restrictions
As lockdown restrictions eased after the first significant peak in 2020, enthusiastic golfers returned to courses in droves. This is unsurprising considering the many months of restrictions on golfers. However, other factors have almost certainly played a part in this trend.
Generally speaking, weather and playing conditions have been good, well into September and beyond. In a normal year, it is common for golf courses to see a downward trend in play as the year enters the final stretch. Rainfall has been relatively low, ensuring optimal course conditions, while outdoor temperatures have hovered well above average.
However, these conditions have not been enjoyed throughout the United States. Southern states such as Florida have been hard by extreme weather this year, with tropical storms and flooding ravaging the region in November. As Florida is home to more than 1,200 golf courses, more than any other state, the impact on golfing activity has been severe.
Another state which has experienced a massive downturn in the golfing industry in the latter part of 2020 is New Mexico. Although the state is home to only a fraction of the courses found within Florida, statewide travel restrictions and business closure rules shut golfers out from course access for several weeks.
GolfNow reports in its recent COVID-19 impact survey noted that golf facilities with diversified services were also suffering. Those golf facilities that also host events for business and weddings have seen a huge proportion of their expected bookings disappear. On average, such facilities have seen almost three-quarters of their usual bookings disappear during the pandemic. The performance of facilities relying on group golf outings has been even more hard hit, with more than 85 percent of destinations seeing their revenues plummet.
Golf resort destinations have faced a much harder time, however. Hawaii, home to dozens of world-glass courses and celebrated resorts has seen much of its custom drop off the radar completely. Ever since the first travel restrictions and lockdown measures came into effect in March 2020, the golf tourism industry in Hawaii has been struggling.
Across the year, the golf tourism sector in Hawaii has seen its revenues drop by more than a third. However, as vaccine roll-outs pick up steam and travel restrictions are lifted, it is likely these revenues can be recovered and the golf tourism sector will quickly recover.
Impact of COVID-19 on Professional Golfing
While many other sports have suffered to adapt to social distancing measures and COVID restrictions, professional golf seems to be weathering the storm well. The 2019-2020 PGA Tour was not without its setbacks, however. The playing season was first derailed in the middle of March, with the season suspended and the Players Championship put on hold after only a single round of golf being played.
Not long after that, all major tournaments and championships were postponed indefinitely. Although the original plan was to have play continued without spectators, these plans were quickly deemed infeasible due to rising infections and health and safety concerns. Despite these challenges, the PGA Tour was soon reinstated.
The Charles Schwab Challenge was the first fixture to return to the schedule, commencing in June rather than its planned May launch. Although the original plan was to invite a reduced crowd of spectators back to the game, these plans were quickly abandoned. Extensive testing and risk mitigation procedures were put in place to safeguard the well-being of players and organisers, although the virus still made itself known. Only a week after play recommenced, American professional Nick Watney was the first player to test positive for COVID-19.
However, some measure of normality was maintained throughout the remainder of the season. While many fixtures were cancelled, several exhibition matches were worked into the schedule. Living legends including Tiger Woods, Rory McIlroy and Peyton Manning all participated in charity matches, competing alongside celebrities from other fields. Invitational fixtures were also significantly expanded, allowing full-field play across certain events.
Although the 2019-2020 PGA Tour was considerably compromised by COVID, the next season looks set to make up for things. The 2020-2021 season has already gotten off to a flying start, with a successful U.S. Open and Masters Tournament. The season will also be bolstered by additional editors of both of these championships, as well as the Tokyo Summer Olympics that had originally been slated for July and August of 2020.
We have written a separate article on Global Golf Trends to Watch Out for in 2021. Be sure to check it out.