How to build a DIY Golf Simulator – A Step by Step Guide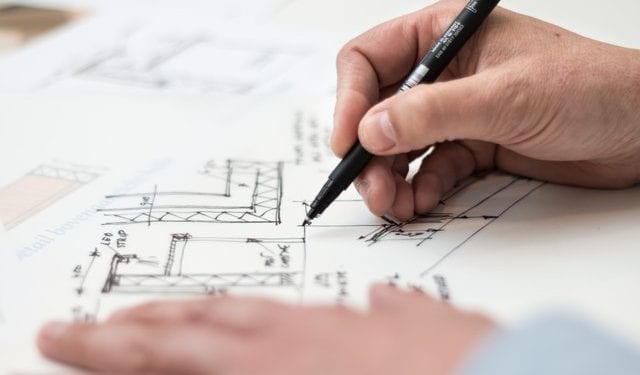 Last Updated on 7 May, 2021 17:50 by Pri
How to build a Golf Simulator
Planning on building a golf simulator? It is not as simple as investing in a hitting net and launch monitor. In fact, there is a huge list of considerations to bear in mind when putting together a first-rate simulator for golf training. Unsure of what components make up a quality simulator? We give you a first hand guide on a DIY Golf Simulator.
The beauty about having a finished home golf simulator, is that whilst it doesn't of course replace being at the golf course, it is the next best alternative to smash some golf balls. What we've discovered is that you don't need a golf simulator package at a huge price point (like the GC2 Launch Monitor, Optishot2), you can build you own golf simulator for a fraction of the price at home.
If you effectively think about a golf simulator, all you need is a good golf net, a projector screen, and some excellent simulation software that pairs well with all your devices like your iPad. This way you have a chance of measuring the important things like ball flight, clubhead speed, launch angle and overall game improvement metrics.
A DIY golf simulator is ideal if you have enough room at home for full swings (so you can reach the fairway), from the comfort of you own home.
So whether you're looking to hit real golf balls, or just practice being at the putting green, the best golf simulators or the DIY ones are something you won't be able to live without.
How to Build a Golf Simulator at Home
Need some help selecting suitable brands and manufacturers? Our exhaustive guide outlines everything you need to think about when putting together a golf simulator that will the envy of friends and fellow golfers.
Selecting a Suitable Space for an Indoor Golf Simulator
Before you start thinking about launch monitors and equipment, you will need to take the time to carefully select a space for housing your simulator. Available dimensions will ultimately determine the scope of any golf simulator. Unless you are prepared to spend a small fortune on a retractable design, you will also need to ensure the space you pick can provide a permanent home for your golf simulator.
Many golfers tend to use spaces like garages for putting together their golf simulators. Garages are often the preferred environment as they offer more generous dimensions than other rooms of the home. It also means you do not have to encroach on your main living space.
There are some downsides to such spaces, however. For one, unless your garage provides ample space for multiple vehicles, you can forget about parking your car alongside your simulator. Additionally, garages are not designed for everyday habitation.
Many such spaces are not fed by proper electricity supplies, are not air conditioned and have no windows. If you plan on training for hours at a time with your simulator, doing so in a garage may prove an uncomfortable experience.
Ceiling Height For Golf Simulator?
Whatever interior you do use for your golf simulator will need to fulfil some basic space requirements. You will need to ensure you have a maximum ceiling height of 8.5 feet. However, a more substantial ceiling height is preferable. You will also need to have 10 feet of width and a depth of 10 feet to place most simulator systems.
This guidance is not set in stone, however. To get a better idea of the space you will need, it makes sense to think about the individual components of a golf simulator and the space requirements they command.
For example, room width should match up to the width of the golf netting you are using. If you are using a screen as part of your simulator package, the room width should also accommodate this. Ideally, you should allow for some additional space on top of the width of your equipment.
The ceiling height of your room should also be taller than the height of your netting or simulator screen. More importantly, it should also be high enough to accommodate your swing. It is worth practising your swing in your chosen simulator space. Make sure the highest point of your swing is accommodated by the ceiling height.
As before, you will probably want to leave additional free space beyond this for safety. Depth is another thing to consider. Most simulator screens and nets will only take up a few feet, but you need to allow additional space to accommodate the full path of your swing. Again, leave some additional space to cover all bases.
What Do You Need to Build A DIY Golf Simulator?
Once you have decided on the space you have to accommodate a Launch Monitor / Golf Simulator, the next step is to kit it out.
Pick a Quality Launch Monitor
Pair up the Launch Monitor with a compatible golf simulation software
Select a suitable hitting mat
Add in a projection screen and/or projector for that immersive experience
If you want to go all in then you may want to add in the following items depending on what you currently have. We have a separate buyers guide on each one of these items
Picking a Quality Launch Monitor
Once you have selected the ideal space for your golf simulator, you can start thinking about hardware and equipment. The heart of any good golf simulator is a launch monitor. There is a huge variety of launch monitor options on the market, but selecting a suitable one be tricky if you do not know what to look for.
A portable launch monitor is a good option for anyone who wants to enjoy full use of their device. A compact launch monitor can be an effective choice for indoor golf simulators, but also provides you with the option of removing it from your simulator space and using it at the driving range or on the course of your choosing.
If you do want the freedom to use your launch monitor in various settings, ensure you are buying one that can be readily reconnected to other simulator hardware. SkyTrak and OptiShot are good choices for those looking for versatility. These launch monitors allow for indoor and outdoor use and provide good levels of accuracy. However, they are somewhat limited when it comes to the kind of data metrics you can expect from club performance.
If you are looking to put together a first-rate golf simulator, club metrics are not something you want to sacrifice. Foresight Sports offers a more impressive array of launch monitors that deliver comprehensive data metrics. Systems like the GC2 and GCQuad also allow for use in both indoor and outdoor settings. Unsurprisingly, these launch monitors are significantly pricier.
Other types of launch monitor are also available. Uneekor offers an impressive range of overhead launch monitors that are intended to be permanently mounted to ceilings. If you are looking for a high-quality launch monitor that requires little maintenance once installed, Uneekor is definitely a manufacturer to investigate. You can expect precise measurements for a wide scope of metrics with these systems.
TruGolf simulators are also worth looking into. Although these look fairly similar to conventional monitors, these systems are designed for indoor use. They utilise TruTrack Technology that provides you with more exhaustive data sets and precise measurements.
Software Selection
Software is another essential element of any good golf simulator. However, you may find yourself limited when it comes to selecting software, depending on which launch monitor you purchase. Many launch monitors come with access to their own software, saving you the expensive of having to invest in additional software downloads or software from third-party providers.
Other launch monitor systems, such as SkyTrak devices, require you to purchase separate software. This can often offset the relatively low price of some launch monitors. Another thing to consider is that some launch monitors do not support third-party software.
Therefore it is essential that you weigh up the benefits of each software package provided. If the software seems to limiting for your requirements, you do not want to waste money on a launch monitor that is unable to run alternative software.
Golf simulator software should provide you with a good range of features. One of the most appealing features of any software package is the amount of virtual courses provided. However, avoid the temptation of purchasing software with the widest range of courses. You may have more virtual courses to enjoy, but they may be subpar offerings with limited variety.
Look for virtual courses that will provide you with the broadest range of conditions and challenges. Simulator software should also provide you with some degree of driving range practice. Some software only offer a basic driving range element, while others offer dozens of distinct driving range levels. In addition to this, you should look for software that provides focused training modules to help you perfect your swing (check our guide on how to perfect your golf swing.
Some software also provides swing and putting analysis. To get maximum enjoyment out of your golf simulator, you should also look for software that supports more recreational use. Look for software that provides access to closet to the pin contests, longest drive competitions and multiplayer functionality. There should also be some scope for upgrades and add-ons.
However, plan ahead and consider the cost of such add-ons. Just because a piece of software is relatively affordable at the initial point of sale, it does not mean it will prove an affordable solution in the long run. Purchasing just a few add-ons can multiply the initial cost of software.
Popular golf simulation softwares include; The Golf Club, E6 Connect, FSX by Foresight Sports, Protee Play, WGT Golf to mention a few.
Hitting Mats
A golf mat is another essential part of a golf simulator. If you can afford it, go for a larger golf mat when putting your simulator together. The larger the golf mat, the more hitting area you can make use of. It will also provide balls with a more substantial landing area. This makes life more convenient and protects flooring from damage.
The quality of your golf mat is also important. You want a mat that is durable enough to be used on a regular basis and not require replacing for a long time. You should also look for mats that provide you with the broadest range of turf conditions possible. A good hitting mat should allow you to practice swings, but also let you practice your putting.
Projectors & Screens
Not every golf simulator needs a screen or projector, but if you want the most immersive practice environment possible, you should think about purchasing one. A large projection screen will provide you with the most true-to-life training experience possible and help you visualise more effectively.
If money is no barrier, you should be looking to incorporate a high-impact screen and a short throw projector into your simulator. If you have already purchased a hitting net, you will want a screen that can be easily attached to your netting. If this applies to you, make sure the high-impact screen is a suitable match for your netting. You can deviate slightly in terms of dimensions, but the closer the fit, the better the simulator experience.
If you have yet to invest in a net, a more cost-effective option is to purchase a net and screen combination. This products combine the key features of a screen, golf netting and framing into one neat package. When selecting a projector, look for devices that allow for short-throw projection. This type of device is intended for situations where you only want to project images a short distance. They also provide high-resolution results that make them a good choice for use with gold simulators.
Lumen value is another critical consideration of any projector. If you intend to use your golf simulator in brighter rooms, a higher lumen value is required. Aspect ratio is also important. If you are happy with a relatively square projection, a 1:1 aspect ratio should accommodate your needs. However, you may wish to go for a more rectangular projection, so a 16:9 ratio will be better.
In Summary
Hopefully now you have a firm idea of what it takes to put together a first-glass golf simulator. Just remember to put in the time when it comes to the groundwork. First and foremost, space requirements are crucial in ensuring you get the most fulfilling golf simulator experience possible. The larger the space, the better the results. Also remember to not cut corners when it comes to the hardware.
The more money you can spend on a launch monitor, the more accurate your data measurements will be. Make sure you have a launch monitor that will deliver a full range of ball data and club metrics. You have a little more leeway when it comes to selecting the other components of your golf simulator. These elements can be replaced and upgraded relatively affordably over time.
How To Build an Indoor DIY Golf Simulator