GC2 Launch Monitor Review 2022 | Portable & Accurate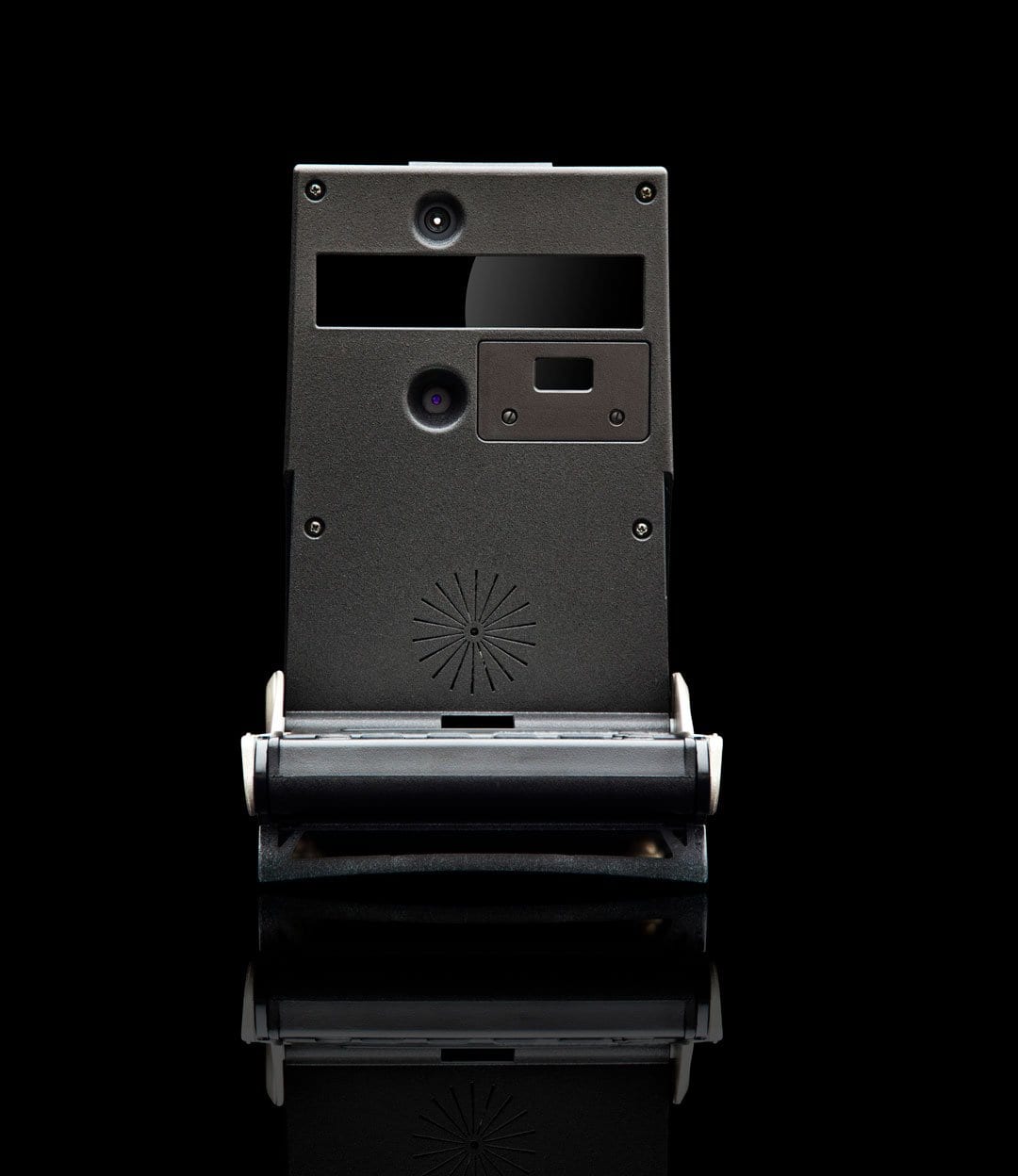 Last Updated on 23 December, 2021 21:56 by Pri
If you want a true golf simulator experience, you will need to invest in a reliable launch monitor to serve as the beating heart of your golf simulator system. The GC2 launch monitor from Foresight Sports is arguably one of the best golf launch monitor option you can currently find available on the market. Admittedly, the GC2 launch monitor is a fairly expensive investment, but it is packed with innovative technology and user-friendly features that make this monitor one of the most reliable solutions out there.
Foresight GC2 Review
The GC2 golf launch monitor is perfect for anyone looking to practice their swing in any environment. It can be used effectively indoors and outdoors, making it a truly versatile launch monitor system. The relatively compact build of this launch monitor also makes it suitable for use on the course itself, granting you reliable readings of your performance and instant feedback to useful data metrics that can be used for game improvement.
This portable launch monitor is easy to get to grips with, even if you have little prior experience with similar systems. This monitor will also provide you with a simple solution for monitoring your golfing performance, with incredible levels of precision and measuring accuracy you will be hard pushed to find matched elsewhere.
The GC2 Launch Monitor boasts some truly impressive tech, including high-speed cameras that will capture up to 10,000 FPS. You can also expect cutting-edge image processing that provides you with some of the most reliable ball data recording around.
Looking for the best golf launch monitors that will go above and beyond at home or on the course? Read our in-depth review of what makes the Foresight Sports GC2 so special.
What's great for golfers, is that launch monitors like the GC2 are very accurate at measuring so much club data, like ball speed, the launch angle, ball flight, carry distance, spin rate, etc. With this level of accurate data, you can tell so much more than total distance. Now the software options along with the stereoscopic camera can help every little detail, from how you hold your club face to helping correct side spin. The camera system is fantastic and very much like what is provided with Trackman, Optishot and SkyTrak.
This launch monitor is ideal for indoor use, but works equally well in the garden. It's real-time data will leave you completely addicted, with what we consider to be top of the range simulator software.
What's Included?
When you purchase the GC2 package, everything is included so you can begin using it right away. In addition to the GC2 golf launch monitor itself, you will also find access to FSX 2020 software. This software is among some of the best out there, allowing you to make full use of your launch monitor.
GC2 Golf Simulator | GC2 Golf Sim
The software is also important if you are looking to significantly improve your game, or if you intend to use your launch monitor as the heart of a larger golf simulator system. In addition to the launch monitor and software access, you will find essential extras like USB cables and power cords included.
FSX 2020 Software
The Foresight GC2 launch monitor can only really be fully enjoyed when used alongside FSX 2020 simulation software. Thankfully, most retailers sell the launch monitor along with the software itself. This software is important if you want to enjoy an authentic indoor golf simulation experience at home.
This software provides you with virtual recreations of some of the finest golf courses from across the globe, including courses like Fishing Club, Willow Crest and Broken Tree. It also allows you to practice your swing on virtual ranges, while also granting you access to a range of competitions and contests. You can compete with fellow players from across the planet, or opt for solo play to help develop essential skills that will elevate your golfing credentials.
This software includes five individual courses for you to start playing on, all realised in stunning 4K resolution. You will also have access to skills challenges and long drive challenges, in addition to closet to the pin competitions. Driving range levels are also provided. Club fitting also forms part of this software suite, making it particularly desirable to golf coaches. Furthermore, you will have access to the wider online network of Foresight Sports.
GC2 Launch Monitor | Key Spec
The GC2 launch monitor is very simple to install and get started with. This photometric launch monitor includes a patented golf ball identification system, meaning you do not have to arduously program the device to recognise individual golf ball brands and manufacturers. It also includes a self-levelling accelerometer as standard, making it suitable for use on most terrains.
If you want the convenience of being able to use a launch monitor inside and out, this self-levelling system will fulfil all your criteria. No complex calibration is required here, nor will you have to take the time to mark your balls or golf clubs. Once the launch monitor has been unpacked and turned on, it is ready to go in moments.
The Foresight GC2 launch monitor will also satisfy the needs of those looking for high levels of accuracy. The GC2 makes use of a stereoscopic system that effectively captures ball characteristics, with verifiable analysis at the most critical moments. This stereoscopic system provides reliable readings at the moment of impact between the club head and ball to ensure you get the most reliable readings. Compared to other launch monitor models, the GC2 is one of the most accurate out there.
Although you can of course build a larger simulator enclosure around this launch monitor, the basic device itself provides you with an all-in-one solution that is incredibly convenient. The large LCD display provides you with oversight of all essential ball data, every time you swing. This high-visibility screen is particularly suitable for use outdoors.
You will not have to connect to a monitor or second screen in order to view your data with this launch monitor. If you want to keep things stripped-back and portable while you practice, the GC2 Foresight launch monitor is an obvious option. However, when you do wish to enjoy a more immersive simulation, this launch monitor will allow for that. All you need for a GC2 golf simulator is to connect the launch monitor to a computer that includes the FSX 2020 software and you can instantly transform your indoor spaces into a golf simulator environment.
Unlike other launch monitors that usually perform better in one environment more than another, the GC2 launch monitor proves an effective solution no matter where you practice. You will not have to settle for any compromises when it comes to accuracy when moving from indoors to outdoors, or vice versa. While most launch monitors tend to deliver highly accurate readings when used inside, even the most premium models suffer somewhat when it comes to outdoor spaces with more environmental factors at work. This simply is not the case with the GC2 launch monitor .
GC2 HMT Add-On
Those who can afford the additional premium may want to consider investing in the optional add-ons that the GC2 launch monitor supports. In particular, we are talking about the Head Measurement Technology (HMT) add-on. This HMT can be combined with the GC2 launch monitor to provide you with incredibly precise club head data readings. Although many launch monitors provide a good degree of club head data, the incredible accuracy you can expect with the HMT add-on trounces anything you have ever experienced before.
The HMT add-on will grant you a full analysis of your swing and assess the performance of your club head in thorough detail. Club head speed, club path, dynamic loft and lie, smash factor and impact location can all be monitored with the Head Measurement Technology add-on. As with the base model itself, the HMT will ensure you get reliable readings with unrivalled levels of accuracy.
HMT is easily added to your GC2 launch monitor. In fact, you only need to connect the two devices via an included cable. No additional power sources are required, meaning you do not have to sacrifice portable convenience. Therefore, you can still use your GC2 launch monitor outdoors, even with HMT connected. To make life easy, a green light will activate onboard the HMT to let you know the device is live and ready to capture data.
The HMT add-on also provides you with two different options for assessing captured data. You can choose to have the swing information displayed on the LCD screen of the GC2 itself for maximum convenience. Alternatively, you can use the Performance Simulation software for a more in-depth visualisation of captured data. You can also generate reports on captured data, covering metrics such as smash factor, club path and of course, club speed. If you are practising outdoors at the range or course, you can also choose to have these reports emailed to you directly so you can study them once you have returned home.
GC2 Pros
Instantaneous data feedback
Exceptional levels of accuracy
Very reliable
Clear LCD screen displays all essential shot data
Software offers access to a wide range of contests and challenges
Can be used effectively in all environments
Self-levelling design for use on all surfaces
HMT add-on drastically expands applications
Portable and can be used both as an indoor launch monitor  and outdoor launch monitor
GC2 Cons
Very expensive when compared to other launch monitors
Can not be combined with unofficial software
Relatively few virtual golf courses provide by software
HMT add-on requires an additional investment
If one wants Club data then HMT add-on is required
Not as user friendly to switch between players who are left handed and right handed.
How much does a GC2 launch monitor cost?
The Foresight GC2 launch monitor price tag is around $9,500 for the basic package.
How much does a GC2 HMT cost?
The GC2 HMT price is an extra $6,000.
How accurate is GC2 Launch Monitor?
The GC2 utilises the stereoscopic system to capture ball characteristics at the moment of impact and hence provides high levels of accuracy. When comparing the Foresight GC2 to other launch monitor models, it is one of the most accurate models out there.
Conclusion
The GC2 launch monitor from Foresight Sports is undoubtedly one of the best golf simulator packages you can find on the market today. The launch monitor itself is certainly one of the most user-friendly designs out there, with plenty of innovative technologies that will yield reliable data capture that you can put to good use throughout your golfing career.
Even the most experienced of players will find this launch monitor more than sufficient for their needs. If you also choose to invest in the HMT add-on, it is unlikely you will find yourself having to fork out for a more advanced launch monitor down the line. However, the cost may deter many potential buyers.
The basic launch monitor comes with a sky-high price tag, while the HMT add-on will set you back even further. You are also somewhat limited by the FSX 2020 software provided here. While the software suite includes some very nice features and will allow you to enjoy a first-rate golf simulation experience, course variety is rather limited.
The GC2 launch monitor is also restricted to Foresight Sports software, meaning you can not combine the device with third-party applications.
Do take a moment to read our buyers guide and review on another Foresights Launch Monitor: GCQuad as well as alternative launch monitors such as Skytrak Launch Monitor, Flightscope Mevo & Uneekor. We have also done a comparison on Skytrak vs GC2 considering both of these use Photometric technology.
How to use the Foresight GC2 HMT Launch Monitor