Callaway Rogue Fairway Wood Review 2022 | Forgiving Driver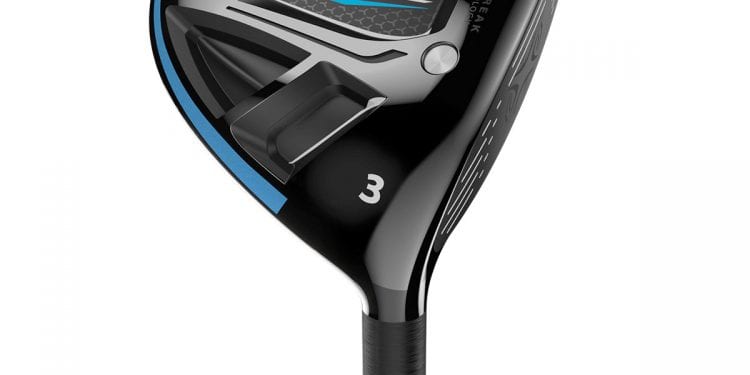 Last Updated on 5 January, 2022 15:56 by Pri
Although Callaway has experimented with Jailbreak technology before with its range of Epic drivers, it was not until 2018 that the manufacturer first introduced the advancement to its Rogue fairway woods. Wondering what all the fuss is about? Thanks to a superior design and some truly impressive game improvement features, Callaway's Rogue fairway woods are now primed to deliver better ball speeds and increased distances as standard, regardless of where you are hitting the golf ball from. Below we dive deeper into the Callaway Rogue Fairway Wood Review.
Last year, I played with this driver for the first time and again recently. I always play with better players and when I do, always somehow feel the need to test out new golf clubs. I mean what's the worst that could happen? Now when it comes to fairway woods, companies like TaylorMade, and more all produce incredible fairway woods, but there was just something about the Callaway that I loved.
The steel face was perfectly crafted (ultra thin), the swing weight was on point and the swing speed was just magical for those long distance shots. I tend to ride that airflow, with a low spin – but a fast ball speed. And being a graphite club just added that extra distance (oh and I had fewer mishits).
As far as a powerful fairways goes, I believe that this club is a must. It has an optimised Speed Step Aerodynamics in its Triaxial Carbon crown for more clubhead speed and a lot less drag and increased MOI. And let's not forget that Callaway Golf is famous for its face cup technology. The jailbreak bars are steel and perfect for a rogue driver which helps position CG low.
The Boeing Aero Package has also been dramatically improved. Boeing and Callaway collaborated to develop the Speed Step technology used in past Callaway clubs.
First Impressions
Looks aren't everything, but the Callaway Rogue definitely appeals with its attractive aesthetics. The Callaway Rogue is fairly standard in size when you compare it to other fairway woods on the market, while the head is rounded and relatively symmetrical in shape. The crown itself exposes some carbon fibre toward the rear of the crown, while chevron guides are on hand to help you make more precise alignments before taking a shot.
Callaway Rogue Fairway Wood Review
Club Face
The face of the Callaway Rogue is a little taller than the standard. The more experienced golfer may find the increased height a little off-putting, but those lacking confidence will definitely appreciate the more pronounced dimensions of the Callaway Rogue.
Aesthetics
Callaway once again score top marks for aesthetics. The Callaway Rogue is easy on the eye with a slick finish that will ensure this is one of the most attractive clubs in your bag. The muted colours make this an understated beauty, while signature Callaway branding lend a touch of class to this fairway wood. Even the MCC grip itself is an eye-catcher. Provided you care for your club correctly, the Callaway Rogue will hold up well to repeated use, maintaining its slick finish for longer.
UK Visitors: Check Latest Price
Feel & Acoustics
If you are looking for a fairway wood that delivers big when it comes to acoustic feedback, the Callaway Rogue may disappoint. The impact sound of this fairway wood is distinctly average. Expect a moderate pitch with a metallic character. That being said, if you are relatively experienced on the golf course and your hearing is okay, the impact sound delivered by the Callaway Rogue should be more than sufficient.
Key Features & Technology
JailBreak Technology
The Callaway Rogue boasts a first-rate slate of game improvement technologies. The Jailbreak technology is arguably the standout feature from the selection. When it comes to fairway woods and hybrid clubs, Jailbreak technology is often hard to properly implement. With these types of clubs, impacts are usually lower on the face, rather than the more centred impacts you experience with drivers.
The Callaway Rogue makes better use of Jailbreak technology, providing you with higher launches more consistently. These higher launches are also more predictable, with minimal spin as standard. This results in flatter ball flight. If you struggle to maintain shot consistency and want more control over your ball flight, the Callaway Rogue will definitely appeal.
Center of Gravity (CG)
Although the Callaway Rogue delivers higher launch angles and reduced spin levels, you may want to consider investigating the more advanced Rogue Sub Zero for more enhanced performance. With the Sub Zero, the centre of gravity has been strategically repositioned so it lies closer to the front of the club head. This allows for higher launches and produces as little spin as possible.
Forgiveness
The Callaway Rogue is a very forgiving choice of fairway wood. In fact, it performs similarly to a hybrid thanks to its somewhat oversized design. The low levels of spin make it a very accessible club, while the increased forgiveness makes it a first-rate choice for those seeking a fairway wood that is both versatile and easy to play with.
If you want a range of lost options, the Callaway Rogue will not disappoint. You have three different loft options to choose from with the Rogue. Each and every one grants you different trajectory characteristics, providing you with a fairway wood that is perfectly tailored to your individual playing preferences.
Some golfers may find the lack of adjustable hosels a disappointment here. However, you should not write off the Callaway Rogue because of it. The manufacturer has dispensed with such a feature with weight saving benefits in mind. Instead of a hosel, the Rogue's centre of gravity has been strategically repositioned.
This allows for maximum moment of inertia (MOI) performance and increases the overall forgiveness of the club. As additional weight has been placed low in the heads of the Rogue, there is also no need to include bulky carbon crowns, bringing you even more weight saving gains.
In Practice
The Callaway Rogue quickly proves its worth on the golf course. In fact, only a couple of swings with this premium hybrid will demonstrate the impressive distances you can achieve. The Callaway Rogue performs much like a driver when you make off-centre impact with the ball, making it a very versatile option.
You can expect higher launches no matter how close to the heel or toe ball impact is, making this a consistent performer. Less experienced golfers will definitely appreciate this user-friendliness and reliable launch output.
Provided you make decent contact with the ball, the Callaway Rogue will yield significant distances that are comparable to what you might expect from a top-tier driver. The Rogue will also compensate for thin shots, producing long carries that will ensure you maintain a low handicap.
UK Visitors: Check Latest Price
Callaway Rogue Fairway Wood Verdict
It is not hard to see why the Callaway Rogue fairway wood has proved so popular with golfers. This first-rate fairway wood is the way to go if you are seeking superb ball speeds and optimal launch conditions. It is also an incredibly forgiving club, making it an easy to handle option that golfers of all proficiencies will enjoy playing with.
The average acoustics might deter less confident golfers, but the novice and professional alike will love the distance potential and consistent performance of this quality club. The Callaway Rogue is not the cheapest fairway wood on the market, but if you have the money to spare, it will prove a worthwhile investment that will hold up well for a long time to come.
Got a bit more money to play with? You might also want to consider the Callaway Rogue Sub Zero.
Callaway Rogue Sub Zero
UK Visitors: Check Latest Price
Some FAQ's on Callaway
What is the loft on a Callaway Rogue 3 Wood?
The Rogue 3 wood has three different loft options to select from; 15 degrees, 17 degrees and 19 degrees.
What is the Best 3 wood for a high handicapper ?
Check our guide on the 10 Best 3 Wood options . In our opinion the TaylorMade M4 tops the list for the Best 3 Wood for a high handicapper.
What is the Best Callaway 3 wood?
Callaway has come up with a variety of fairway wood options over the last two years. Each of these are unique in their own respect . Check the links below to learn more on these fairway woods.
Men's Callaway Fairway Woods
For UK Visitors please click here –> UK Visitors: Check Latest Price
Women's Callaway Fairway Woods