The 7 Best Wedges For Backspin in 2022 | Buyer's Guide & Reviews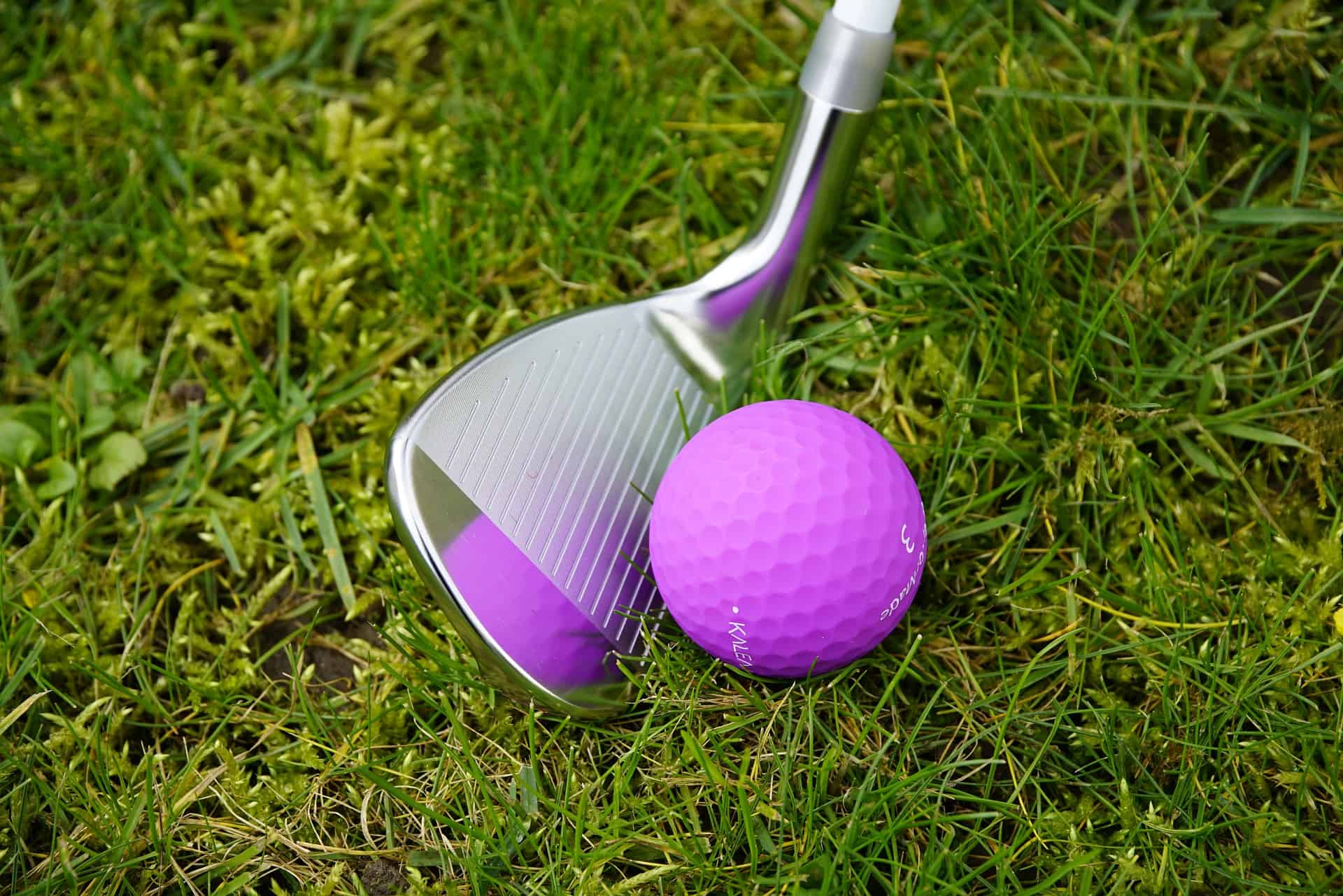 Last Updated on 22 February, 2022 21:38 by Pri
Perfecting the art of backspin is one way of significantly enhancing your golfing prowess. Browsing the market for the best wedge for backspin 2022 has to offer can be daunting without getting to grips with what makes this type of club so important.
Many golfers might think a shorter club that is easier to handle is all it takes to help master this holy grail of golfing ability, but there's far more to consider if you are looking to do it right. Below, you will find our go-to guide on the best wedge for backspin and the types of wedges available to help you realise whether you are a beginner, mid-handicapper or a high-handicapper.
How do I get backspin on my wedges?
---
There are three key factors to take into consideration if one wants to get more backspin from their wedges;
Speed
Spin Loft
Attack Angle
Speed
One of the key things affecting the backspin of a golf ball is speed. In particular, we are talking about the club's head speed and the impact you make with the ball. As a general rule, higher speeds result in more backspin. This is why you will never see backspin from a humble chip shot with low club head speeds.
Whatever wedge you opt for, you will want to ensure you are chalking up the highest possible club head speeds in order to get that backspin you are so eager for. Generally speaking, you will get the best backspin results from longer wedge shots. However, that is not the only thing affecting backspin.
Spin Loft
Spin loft is another major area of consideration. When your club makes contact with the golf ball, two things are produced; dynamic loft and an attack angle. Spin loft refers to the angle between these two things (dynamic loft and attack angle). Attack angle refers to the path that the club's head travels when it strikes the golf ball.
To get the best possible backspin results, you will want to hit the ball as low as possible. To clear greater distances when teeing off, you will want to limit your overall spin loft.
Angle of Attack
However, when it comes to chasing backspin, you will want to pay special attention to creating an angle of attack that is as downward as possible with your wedge. Additionally, keeping your club's face open can help in creating backspin. However, this can also have unwanted results.
Open the club's face too freely and you run the risk of producing too much spin loft. Should this occur, you will also find you have nothing useful in the way of friction. This is definitely something you want to avoid if you are eager to achieve backspin.
Thinking About Friction
---
You will always be dealt with some degree of friction when you make contact with a golf ball. However, the amount of friction is detrimentally affected if anything gets in the middle of the ball and the club head of your wedge. Don't be disheartened, however. There are a few best practice strategies you can apply to ensure you enjoy increased backspin, every time.
Clean Grooves
For one, you will want to ensure that your wedge boasts clean grooves. If you are a regular golfer who puts their clubs through their paces often, you will want to clean grooves as frequently as possible to ensure they are doing their job. You will also want to extend your thinking beyond your clubs alone.
Spin Rate
Golf balls will also factor into the overall spin rate you can achieve. Cheaper golf balls will produce less desirable results. If you want the best possible backspin performance, consider shelling out a little bit more on the golf balls you are playing with. Remember to check out our guide on the best golf balls for beginners.
Course Conditions
Next, you will want to think about the course conditions you are dealing with. If the environment you are playing in is rife with tall and rugged grasses, you can expect adverse effects on friction. The best environment for achieving better backspin is one characterised by flatter overall surfaces with short grass length as a rule.
Weather Conditions
Weather conditions will also take their toll on backspin. In an ideal world, you want dry days with no rain. A dry playing environment with dry balls and wedge club faces will yield the best backspin output.
What are the Best Ways To Achieve Backspin ?
---
There are a few key steps to keep in in mind when looking to put backspin on a golf ball.
Ball Position & Playing Stance
For a start, you will want to pay attention to ball position and your playing stance. In most cases when you are dealing with the average shot, keep the ball position as centre to your playing stance as possible. However, when it comes to imparting backspin on a golf ball, you will need to make some adjustments to these general rules.
One way to alter things for the better is to switch the ball position from a central position to one that is more in proximity with your rear foot. Why? Simply put, it is easier for you to strike down with your club and make contact with the ball. When it comes to swinging, swing as hard as you can while successfully making contact with the ball. For best results, hit into the wind. Check our article on 10 Best Golf Swing Tips.
Angle of Attack
Paying attention to the setting up of angles is also crucial. If you are hoping for brilliant backspin results, opting for a steeper angle of attack is a must. Another thing to remember when going for great backspin results is to hit the ball before you make contact with the turf. In this situation, you will enjoy greater overall control of the ball and higher spin rates.
To achieve the above and enjoy higher levels of friction, you also want to be hitting low on the club's face. Be careful though. If you hit too low, you run the risk of producing awkward bladed shots. Practice makes perfect here, so be prepared to put the hours in once you have settled on a wedge that works for you.
How To Create Backspin On Your Wedge Shots
Our Top Picks of Best Wedge For Backspin
Reviews of 7 Best Wedge For Backspin
---
Now you have familiarised yourself with what to look out for when buying a best backspin wedge, it is time to see what best wedges for backspin has available.
We have put together a first-class pick of premium options on the best wedges for backspin from some of the best golf manufacturers around for you to consider. What is more, there is something to suit every budget.
---
Give your backspin prowess a real boost with this Mack Daddy 3 S-Grind Wedge from Callaway. This wedge for backspin has plenty of neat features, such as three grinds to give you the flexibility you need for all manner of shots, course conditions and swing styles.
This S-Grind wedge for backspin is well suited to all manner of playing environments, whether you are playing on soft ground, everyday turf conditions or more firmer courses underfoot. Your shot types and swings, be it a more moderate approach or sweeping attack angle, are beautifully served by this club. The progressive groove optimisation of this wedge is also worth a mention.
The groove package that has been milled into the face of this wedge optimises spin as you make an impact with the ball, making it an easy choice for those looking to become a master of backspin.
---
There's a great deal of glorious spec on offer with this Harmonised Golf Wedge from Wilson. The high polish finish and traditional blade shape kicks things off nicely, with this wedge being an ideal choice for those looking to master backspin.
If you are after a robust choice of a wedge that will hold well for a long time to come, this is also a worthy contender thanks to the True Temper steel used in is construction, delivering precise performance and consistent results.
The sole grind is also beautifully manufactured to allow the golfer to keep their club's face open for higher trajectories with more levels of precision. The blade shape has also been carefully designed with modified bounce angles, delivering dead stop spin.
If you are after a very versatile wedge for backspin that holds up well in all manner of conditions, you would be pushed to find much better than this wonder from Wilson.
---
This Cleveland RTX-3 VMG Wedge for Backspin is the way to go if you are after seriously impressive specs and innovative design features. Top marks need to go to the patent-pending feel balancing technology at work here.
Nine grams of mass have been wisely removed from the wedge hosel and moved to the head part of the club, resulting in a centre of gravity that is in closer proximity to the all-important impact zone. you have also got V sole grinds as standard here, aiding in control and shot consistency.
You can also look forward to more leading edge bounce to help get through more challenging turf conditions more quickly, while a crisper overall feel and generally more consistent performance can be expected.
Need more convincing? Backspin is further aided by the Rotex face, with third-generation features including a refined groove shape and micro-milling pattern optimising spin performance for superior results.
---
Designed by golf pro Phil Mickelson, this Mack Daddy PM Grind Wedge from Callaway is a great choice for those looking to bolster their chances of perfecting backspin. Designed with versatility in mind, this wedge is constructed so that you can accelerate through the ball and tackle almost any shot with confidence.
No matter whether you are stuck in the bunker, caught up in the thickest of grasses or fighting flops, this Callaway Lob wedge is the way to go to help you get back into the game. One can achieve that added spin on lobs, pitches and chips thanks to the offset groove-in-groove technology that positions that Micro grooves on a 20 degree angle.
The unique shape of this wedge is particularly appealing, with a design that has been engineered for the more aggressive shot. If you are a more experienced golfer looking for a wedge that can handle all manner of situations, then this wedge for backspin is the way to go.
---
Plenty of attention has gone into the construction of this Pre 3 Wedge Pack from Pinemeadow (Gap Wedge / Approach Wedge, Sand Wedge and Lob Wedge). A wider sole at the bottom of the club's head, narrowing toward the toe, provides you with a far more forgiving surface.
Looking for some great groove spec? You will find it in spades here. These wedges feature essential U groove technology as standard.
Tired of spending money on clubs that lose their veneer of quality and start lagging in the performance stakes too quickly? Pinemeadow have pulled out the stops to ensure you have a wedge that holds up well for longer, with a stainless steel finish that scores top marks for aesthetics and durability.
A good all-rounder that ticks boxes across the board, these wedges will also bring plenty in the way of backspin to your game.
---
If you are a golfer who is struggling to put adequate backspin on your balls, this wedge from Wilson makes life simple. This Harmonised Black Chrome Golf Wedge has been designed with an innovative sole grind that lets you keep the club's face more open, providing you with a far easier time of it when it comes to imparting essential spin on your balls, without you having to sacrifice control.
You have a choice of loft options here, with the gap wedge at 52 degrees, the sand wedge variant at 56 degrees, along with a lob wedge at 60 degrees. With such variety of choice, you have ample pick to ensure you are not left with any loft blind spots in your golf bag.
To cap things off, this wedge for backspin comes with an anti-glare finish, delivering you a wedge that scores highly in terms of durability and essential aesthetics.
---
The more proficient golfer will find plenty to love about this 2017 Callaway Sureout Wedge for Backspin. Look forward to fuss-free explosions from bunkers with this premium wedge, while consistent distance control is assured thanks to a superior design that ensures solid contact.
When it comes to spin, this wedge will also not disappoint. High spin is easy to achieve, allowing you to secure fast stopping shots with minimal effort. what is more, you can savour superb manufacturing standards throughout, with top-flight shafts ensuring you have a wedge that will hold up well for a long time to come.
---