The 7 Best Golf Drivers in 2022 | Buyers Guide & Reviews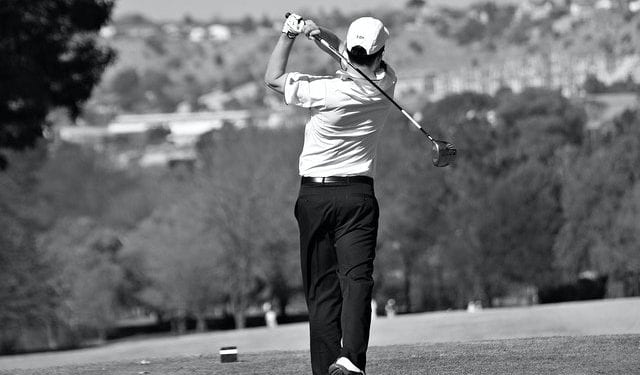 Last Updated on 23 December, 2021 22:22 by Pri
No golf bag is complete without a reliable golf driver in the mix. Hitting a long and straight drive along the fairway can make all the difference when it comes to succeeding at golf. Most golfers only carry a single driver in their bag, which makes selecting the right one for your requirements all the more important. Need some help selecting a suitable golf driver for your needs? We have put together an essential guide packed with information you need to keep in mind when making your choice from the best golf drivers on the market.
When to Use a Driver
Most golfers will only reach for a driver when at the driving range or at the beginning of a game when they are looking to tee off. However, more experienced golfers will also tend to put their driver to use later in the game as well. A golf driver is often an effective choice of club when you need to strike directly from the ground itself. This type of driver move is usually best reserved for the more experienced golfer, however.
You should select a driver to accommodate your swinging style and playability. Avoid the draw of universal drivers if you are looking to spend a considerable amount on a new club. You should feel confident at address with any golf driver you pick, before you even begin to carry out your swing. A good golf driver should also facilitate good distances, while also allowing you to maintain exceptional levels of control over golf balls at all times.
Budget
Decent golf drivers are often among the most expensive clubs on the market. The less experienced player may wish to opt for a cheaper alternative when shopping for drivers, especially if they are unfamiliar with the club type. However, this is not always a good buying strategy. Golfing novices who put in regular practice may find that their golf drivers are insufficient for their needs.
If you are weary about spending too much money on a driver, avoid the draw of new driver models and consider investing in older ones instead. You can always invest in retrofitting upgrades to bring older drivers in line with their contemporary counterparts.
Scope for Adjustment
If you have already scoured the market, you will have no doubt come across adjustable drivers. These drivers include hosels as part of their overall design, allowing adjustability to the loft of the club face. These hosels can also be used to adjust the club face angle.
The best adjustable golf drivers will also allow you to optimise ball flight thanks to adjustable weights at the edges and sole of the club itself. If you move the said weights towards the face of the club, you can limit launch performance and spin rates. If you want higher overall launches and increased rates of spin, simply move these weights into a lower position.
Whilst our handpicked selection has been limited here, you may want to consider other reputable new drivers such as TaylorMade SIM Max Driver, Callaway Mavrik Max, Callaway Max D, Callaway Epic Flash, Cobra King Driver and the Ping G410 Plus Driver.
Be sure to check our buyers guide on Best Callaway Irons (Jail Break Technology / Face Technology) and Best TaylorMade Irons (Speed Pocket, Face Slots, RIBCOR Technology).
Our Top Choices of Best Golf Drivers
Reviews of the 7 Best Golf Drivers
Start any game of golf off the right way with a quality driver. Below, you will find a line-up of some of the best golf drivers for varying skill level presently on offer.
---
A reliable driver is an essential part of any golf club line-up. This TaylorMade M2 driver is a particularly good choice for anyone looking for user-friendly design and exceptional performance. The TaylorMade M2 utilises a multilateral construction that eliminates excess weight and strategically repositions the center of gravity in a lower, more back set position. This repositioning of the center of gravity makes for impressive gains when it comes to speed, while also granting you enhanced forgiveness. The M2 golf driver also makes good use of Geocoustic Technology. Advance sole shaping further enhances club forgiveness, while external sound ribs optimise acoustic feedback ad improve feel.
The active Speed Pocket of the M2 is on hand to increase flex on the face. This once again improves forgiveness, while also ensuring high launch conditions and lower overall rates of spin. The M2 also features a 12-position slot sleeve, making this driver an adjustable option that can be readily fine-tuned to best suit your individual playing style. While the M2 is not the cheapest driver available, the healthy selection of superior design features make this club something you should think seriously about investing in. A more premium choice of TaylorMade driver to consider is the TaylorMade SIM driver.
---
Searching for a golf driver that can do more than the standard offering? The M6 from TaylorMade certainly demands your attention. The Taylormade M6 driver features a speed injected head, with the tuning resin serving to optimise COR across the entirety of the face. The innovative speed injection process has been carefully designed to encourage maximum ball speeds and improve overall distances.
Another interesting feature here is the Twist Face. The premium face curvature on offer with this driver has a corrective face angle that lends itself well to off-center hits. This serves to reduce side spin, allowing you to enjoy straighter shots more consistently.
This quality driver also includes an aerodynamic carbon sole with an inertia generator. The low-profile, aerodynamic shaping will allow for increased club head speeds, while also ensuring you clear greater distances with every swing. If you need more convincing that the M6 golf driver is for you, turn your attention to the Hammerhead 2.0 slot. This flexible slot effectively works alongside the speed injected twist face to provide you with a much larger sweet spot that will ensure faster ball speeds, even when you make off-center connection with the ball.
---
This 2019 F9 Speedback driver from Cobra Golf does not disappoint when it comes to cutting-edge design. The F9 Speedback driver is among one of the first clubs of its kind to make full use of aerodynamics and a lower center of gravity, providing you with faster swing speeds.
This is also one of the longest golf driver models you will currently find available from Cobra and comparable brands, making it something to consider for taller golfers who find shorter stock shafts a little restrictive. The raised skirt, rounded leading edge and rounded crown of this driver all combine to improve airflow around the driver head, allowing you to consistently push for incredible swing speeds, without sacrificing stability.
This golf driver also benefits from a low center of gravity. The multi-material tungsten weight structure produces a low, deep center of gravity that works well alongside the first-rate aerodynamics of this club.The result is an optimised swing and ball speeds. You can also expect an overall low spin. If you are seeking a driver that pushes the limits of distance, the Cobra F9 Speedback will not disappoint. Other essential spec provided here includes Dual Roll technology to combat negative impact on launch and spin, while a CNC precision milled face makes for an ultra-thin and hot face.
---
It can be difficult to find an efficient driver for younger golfers. However, this Orlimar Golf ATS Junior driver more than delivers when it comes to user-friendly design and consistently efficient performance. This quality driver has been designed with male golfers aged between 9 and 12 years in mind, with a 33-inch long shaft. However, you will want to take into account the overall height of the junior golfer before you commit to purchasing this Orlimar golf driver. It should prove a good fit for any golfer between 4'4 and 5 feet in height.
The design of this forgiving club will prove beneficial to less experienced golfers. The composite shaft is lightweight enough that is allows for decent swing speeds to be achieved. It is also flexible enough that it provides a good feel at all times. The soft rubber grip also enhances the overall feel and user-friendly nature of this golf driver, helping to minimise the impact of vibration that can sometimes affect swing stability. The generous head size should also prove versatile enough for junior golfers as they perfect their skills on the course or driving range.
---
This 2017 edition of the TaylorMade M2 is a must-have for any golfer looking for a reliable golf driver to add to their arsenal. A multi-material construction makes this a particularly lightweight driver option. The composite construction also means that weight can be saved and repositioned effectively for a more useful center of gravity. A 6-layer carbon crown and minimal titanium body means maximum weight savings can be achieved, doing away with excess back weight that can impede swing and overall performance.
Geocoustic technology is also successfully implemented here. The advanced sole shaping is further enhanced by a recessed toe panel that allows for an expanded club face. It also adds essential forgiveness to the driver, while external sound ribs also improve acoustics.
The deeper positioning of the active speed pocket is also worth mentioning here. Compared to the original M2 golf driver, the active speed pocket on offer here is three times as active. This provides increased levels of flex and forgiveness across the entire club face, generating higher launches and lower levels of spin. All this should help you achieve more explosive distances with little effort. Although this 2017 M2 driver is on the expensive side, it is more than worth the asking price. Excellent craftsmanship ensures you have a driver that will last for a long time to come, maintaining its first-rate aesthetics and consistently delivering exceptional levels of performance.
---
If you have yet to explore what is on offer from Cleveland Golf, this Launcher Turbo driver will serve as the perfect introduction to the brand. This exceptional golf driver utilises a turbocharged cup face that provides you with higher COR over a much larger impact area. This variable face design will deliver increased ball speeds consistently, while also granting you access to much greater distances. A HiBore crown is also on offer here, lowering the center of gravity to allow for optimal launch conditions with every swing.
This Launcher Turbo golf driver also makes use of deep weighting technology. The marked mass savings results in significant increases to moment of inertia. This is an effective way to deliver more speed performance. An ultra-lightweight non-adjustable hosel, combined with external and internal weight reductions, also benefits higher launches and makes this a much more forgiving driver compared to other clubs available. Finally, this golf driver benefits from a counterbalanced shaft design. The counterbalanced shaft relocates the center of gravity to a higher position, ear the grip, allowing for additional head mass to provide increased moment of inertia.
---
If you are looking for a good choice of golf driver for youngsters, this Olimar Golf ATS Junior driver should prove a suitable option. This great value junior driver is designed with much younger golfers in mind, with a recommended age range of 3-5 years. With a shaft length of 29 inches, this golf driver should provide entirely suitable to children within this age range, but it is worth bearing in mind this club is best suited to users ranging from 3 to 3'8 feet in height.
Very affordable and surprisingly robust in build, this quality club will serve as a good introduction to drivers for junior golfers. The composite shaft is hardy enough that it will hold up well to clumsy swings, with the flexible build ensuring good levels of forgiveness. The soft rubber grip makes this driver easy to handle and also minimises excess vibration to ensure younger golfers can maintain their swing with little distraction.
---
Interested in the Top 10 Amazon Best Sellers for Best Golf Drivers?