8 Best Driver Shafts in 2022 | Buyer's Guide & Reviews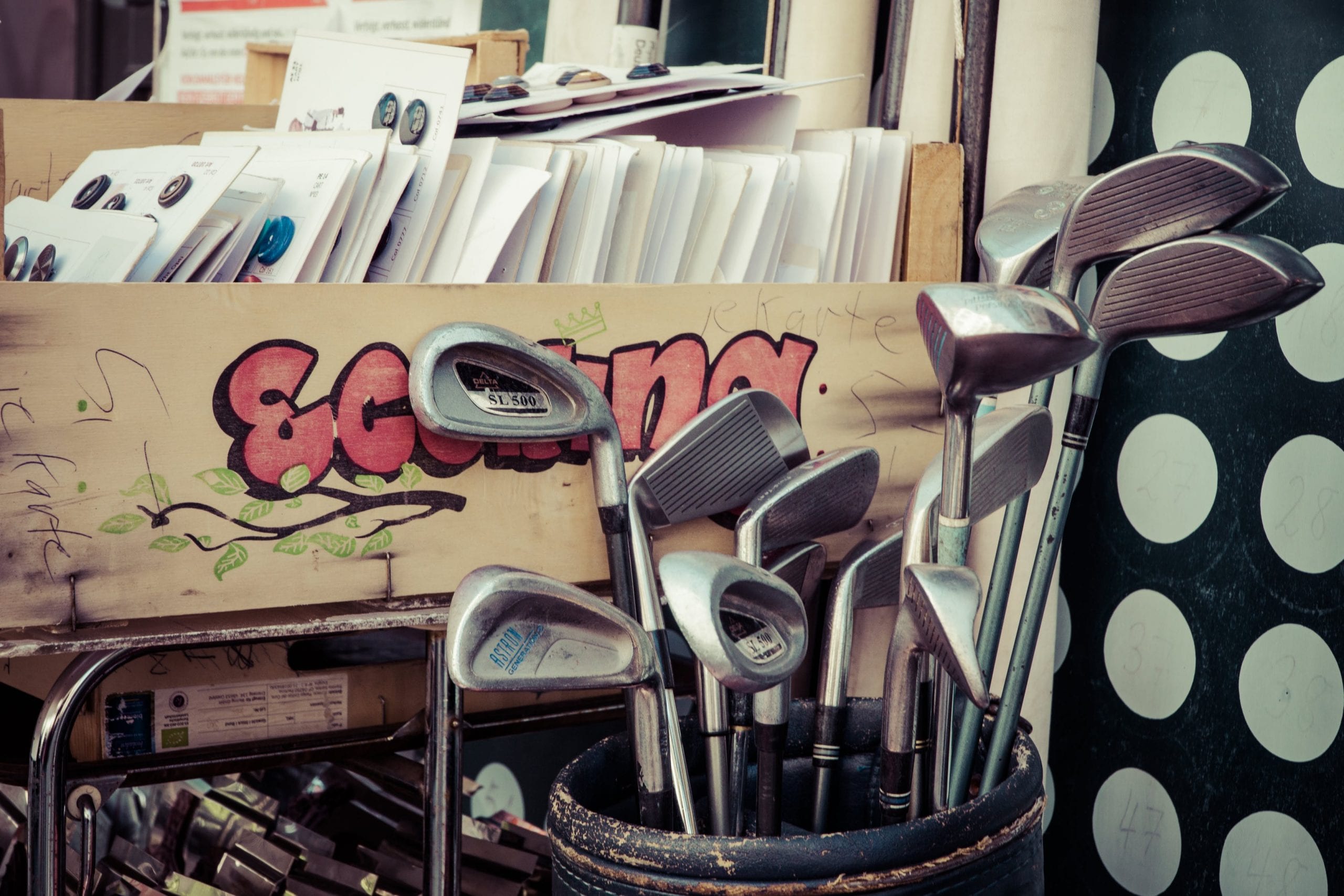 Last Updated on 23 February, 2022 08:05 by Pri
It's easy to overlook the importance of golf driver shafts, but this crucial part of your golf club can have serious implications on how well you play. However, you really should be paying a serious mind to this pivotal part of your driver. A quality driver (see our review on Ping G410) can factor significantly on the performance of your club, with older and worn driver shafts severely hampering your game.
Our go-to guide on Best Driver Shafts will help you make the best choice when upgrading your golf driver shaft, outlining the key areas you need to be focusing on for your driver or iron (check our review on best driving irons).
What to look for when buying the Best Driver Shafts?
Material
Stiff Shafts
Shaft Length
Shaft Weight
We delve into each one of these in detail.
Making the Right Choice of Material
---
As a general rule, any golf driver shaft you encounter today will be made from graphite. There is a good reason for this. Graphite produces a golf driver shaft that is lightweight, yet allows for plenty of flexibility. With a graphite shaft, you can be looking at something that's both incredibly flexible or decidedly stiff.
Graphite, therefore, provides an ideal choice for all preferences. This material is also useful in the manufacturing stage, allowing for various flex points to be positioned along the shaft to accommodate the various styles of swing. Check our article on 10 Best Golf Swing Tips.
Historically, shafts tended to be made from steel. While steel has its advantages, the material is markedly heavier than graphite. If you are a golfer who prefers the more significant weight steel provides, it's worth bearing in mind that steel shafts do tend to limit distance potential.
That being said, steel driver shafts do have the benefit of being generally cheaper than graphite alternatives, while also scoring more highly in terms of durability.
Stiff Shafts
---
If you are a player with quicker overall swing speed, stiff shafts are probably the way to go. If you swing the shaft at higher speeds, you'll find yourself generating more speed.
This can be advantageous, but you also run the risk of pushing things too far, resulting in you hooking the ball. With a stiffer shaft, you can swing freely and quickly without the worry of your driver failing you.
That being said, a stiffer shaft can be the wrong choice for a golfer who plays with slower swings. If you fail to achieve adequate clubhead speeds, ball rotation will be compromised and your resulting shots will derail your game.
Shaft Length
---
Generally speaking, driver shafts measure approximately 45 inches in length. Such a length provides you with the right measure of distance and ball control.
You will, of course, encounter driver shafts of varying lengths, both longer and shorter than this 45-inch average. There are compromises to contend with, depending on the length of the shaft you go with.
Go with a shorter shaft length and you will find yourself contending with less overall distance, for example. That being said, a shorter driver shaft may be a consideration if you are hoping to hit fairways.
Driver Shaft Weight
---
Unsurprisingly, the weight of your driver shaft has some big implications on playing performance. However, it will come as welcome news that most shafts available on the market are weighted, allowing for players of all ability to successfully wield them.
An exception lies with lightweight clubs, notably those advertised as ultra-lightweight. These types of golf shafts are best reserved for those with swinging speeds that are considerably slower.
If you are seeking a solution that will consistently deliver, you are advised to go with driver shafts that boast a standard weight.
What's Your Budget?
---
More occasional players will probably place huge importance on cost, while the more experienced golfer will be prepared to part with more cash when seeking out a new driver shaft.
The good news is that driver shafts needn't cost a huge amount. Generally speaking, they are on par with the price of a new club. It's worth taking the time to thoroughly assess the spec of any club you are looking to purchase and weighing this up with your own playing ability and preferences.
Pay special attention to the specs of pricier driver shafts on the market. The dizzying price tags of more premium models aren't necessarily reflective of overall performance.
Does it matter what Golf Driver Shaft you have?
Our Top Choices of the Best Driver Shafts
Reviews of 8 Best Driver Shafts
---
Now that we have breezed through some of the most important things to consider when buying the best golf driver shafts, it's time to delve into a pick of the best you can currently buy. We have put together a quality line-up of options on the best driver shaft 2022 has to offer from some of the best manufacturers around.
---
Looking for a driver shaft upgrade that delivers? This Project X Hzrdus Yellow is well worth considering. This driver shaft is of the back weighted, low spinning variety.
It features a straight tapered midsection with a profile that's ideal for those players with a smoother tempo looking to reduce launch and lower spin rates. What's more, the back weighted nature of this driver shaft allows for added mass to be attributed to the clubhead, further increasing ball speeds.
---
This Project X Hzrdus Driver Shaft has been designed to deliver significantly increased distances for the more proficient golfer. This driver shaft is definitely worth considering if you are a stronger golfer with a more aggressive style of play, but want a shaft that doesn't impact your control of the club in a detrimental way.
This particular driver shaft boasts an increased level of stiffness throughout the entire length. The benefit of this is that you can put more power behind every swing. If you are after best driver shafts for distance then the Project X Hzrdus Driver Shaft makes the cut.
---
If you are seeking a driver shaft upgrade that delivers a flatter trajectory, the ProLaunch Red is worth looking into. This driver shaft brings together launch monitor tuned performance with key spec advantages from the ProLite 35.
This shaft also utilises Micro-Mesh tip technology to deliver ideal levels of tip stiffness, impressive stability and spin control (see our guide on best wedges for backspin), without compromising on feel and necessary levels of feedback.
The core specs of this driver shaft are impressive enough, but the additional design details make this a very enticing upgrade you will want to seriously consider.
---
This Fujikura SIX shaft boasts thinner walls than previous models, yet delivers quality levels of feel, stability and control that are in line with heavier shafts. If you are a more proficient golfer with an aggressive drive on the fairway, this is a drive shaft that will deliver.
Assembled with a quality graphite shaft, grip and PING G30 adapter, you've everything you need to improve your game. Cut to a standard length, this custom shaft should be ready to go straight away.
An affordable option that will prove a welcome addition to your golfing essentials, you have also got the option of modification down the line. Well worth the outlying cost and flexible enough to improve upon at a later date, this is a long-term investment that delivers immediately and will continue to pay off dividends in the future.
An alternative to this is the Fujikura Ventus 6 R-Flex Shaft. The Fujikura Ventus PING G30 driver replacement shaft can also fit the Ping G drivers.
---
This Adila NV NXT 65 Shaft is certainly going to win over the golfer looking for a golf driver shaft that delivers. This driver shaft has been combined with a Callaway Adapter and Golf Pride Tour Velvet Standard Grip, bringing together a quality package that looks and feels fantastic.
It's also a versatile option, with a design that will fit Epic Flash, Rogue, Epic, XR16, 2016, 2015 and 2014 Big Bertha Drivers. You are also looking at a playing length of approximately 45.5 inches when combined with a club head, which should fall comfortably in line with most player preferences.
There's also a choice of Golf Pride Tour Wrap 2G or Winn Dri-Tac Grips here, giving you plenty of options when it comes to customisation.
---
This AccuFLEX Assassin II driver shaft is an upgrade that's hard to overlook. Particularly appealing here is the A2 graphite technology that improves upon the previous Assassin model from this popular manufacturer.
Cut to a standard length of the AccuFLEX World Long Drive model at 46 inches, this driver shaft weighs in at just 68 grams. It's a versatile choice that's incredibly user-friendly, with the design a very worthwhile option for golfers of all handicaps.
More premium details of this driver shaft include its quick recovery, while the mid-to-high launch and mid-soft tip specs are just the ticket for golfers with a semi-aggressive style and smoother swing alike.
Out of all the driver shaft upgrades we have focused on here, this high-end option stands out with its top-tier specs. If you have got the budget available and are happy to splash out, it's the way to go.
Even the more cautious spender should still consider this, however. With so much impressive spec on the table, this 46 inch driver shaft upgrade will serve you well for years to come and dramatically improve your game.
---
This driver shaft upgrade is a definite contender for those looking for something affordable that will upgrade their prowess on the course. This Project X PXV shaft is a suitable replacement that will fit Titleist 917, 915 and 913 drivers. This OEM variant of the shaft is built in lengths up to 44.25 inches (measured from the adapter end to the grip end). And whilst we're talking about Titleist, we even did a review on their AVX Golf Ball.
Included in the overall package is a Karma velvet grip, which puts a premium touch to this golf driver shaft upgrade. There is also a top-end after-market adapter included, meaning this driver shaft is good to go, right out of the box.
Easy to assemble, it's a user-friendly option from unpacking to first address on the golfing green. A good all-rounder and very affordable, it's hard to say no to this stiff driver shaft upgrade. If you are looking for a best budget driver shaft then the Project X driver shaft is the ideal choice.
---
This Fujikura Vista Pro 65 Stiff Shaft is installed with a PING G30 adapter and designed as a replacement shaft for both the PING G and G30 Drivers. A good option for those looking for a driver shaft upgrade that's good to go right out of the box.
This driver shaft has been cut precisely to a standard length, making it a user-friendly option that will accommodate most players and their individual playing preferences. You will appreciate the stiffer shaft flex offered by this driver upgrade, while the lightweight graphite material means your swing speeds won't be bogged down by unnecessary mass as you tee off.
It's a relatively simple shaft upgrade, but all the core spec you need to be covered are represented here. A versatile contender that will keep you happy as far as budget is concerned, yet also deliver when it comes to striking off at the tee.
---
Interested in the Top 10 Amazon Best Sellers for Best Driver Shafts?
---