The 7 Best Golf Balls For Women 2022 | Buyers Guide & Reviews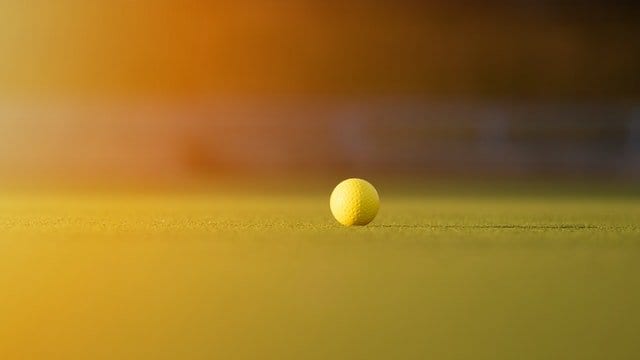 Last Updated on 23 December, 2021 22:16 by Pri
Never overlook the importance of a good golf ball. They might seem unimportant, but a good golf ball can make the difference between a high handicapper and a low scorecard. Golf ball technology has come a long way in recent years, bringing a huge range of options to the market. However, this has only made selecting the right golf ball for individual requirements all the more difficult. Below, we break down what you need to consider when shopping for the best golf balls for women, along with a shortlist of some of the most sought-after options currently available.
Golf Ball Construction
The basic construction of a golf ball is very important as it will determine ball interaction with the club. One-piece golf balls are the most common variety available on the market. They are also the cheapest to produce and therefore, the most affordable for consumers. One-piece golf balls are the ideal choice for beginners, or those simply looking to practice their drives at the range. If you are looking for a golf ball to use on the golf course for actual games, one-piece balls should be avoided. Although one-piece balls are soft and fairly durable, they do not deliver when it comes to distance. This is due to the lower overall compression of such balls.
Two-Piece Construction
Two-piece golf balls are a better option for everyday play. These balls combine good levels of durability with impressive enough distance potential. These balls are constructed with a single solid core, often made from robust plastic material, with an outer covering encasing the core. The covering material tends to be incredibly resilient, meaning you can employ aggressive swings without the worry of damaging your golf balls.
The two-piece construction and superior construction of these balls also means they deliver longer distances than their one-piece alternatives. Although these balls boast a firmer feel and produce great distance (long distance) than one-piece balls, they are somewhat difficult to control. However, if you are looking for a hard-wearing option with good roll distance, two-piece balls are the way to go.
Premium Alternatives
If you have more money to spend on golfing essentials, three-piece golf balls are worth the investment. These golf ball variants usually have a liquid core or solid rubber core, with a secondary layer of liquid or rubber material encasing the core. A third and final layer is moulded over these two layers, making such golf balls a particularly durable model.
Whenever possible, look for three-piece golf balls with an outer layer of urethane as this will provide the best feel. Three-piece golf balls are generally softer than other varieties and produce a higher rate of spin. This makes them a very appealing option for golfers looking for enhanced levels of control. If you have only ever played with one-piece or two-piece balls before, you will immediately see the spin-separation benefits a three-piece ball provides.
Spin Factor
Some golf ball manufacturers provide refer to spin when advertising their product. Balls advertised as 'low spin' are designed to decrease the amount of side spin generated on your shots. This reduced spin allows for straighter ball flight, even if overall distance is relatively low. That being said, the reduced rate of spin means that your shots will have less stopping power, resulting in more roll after landing.
Mid spin golf balls are the way to go if you are looking for the best of both worlds when it comes to feel and distance. Mid spin balls will suit a wide range of players, granting you moderate levels of spin that results in decent control and stopping power. High spin golf balls are something to consider if you are a more experienced golfer. If you are looking to put considerable backspin on your shots, high spin balls will appeal. Provided your shot puts sufficient backspin on the ball, a high spin ball will increase the spin rate and encourage greater distances.
Compression
Balls with lower compression levels are generally softer and more easily compress to facilitate longer carry. Balls with higher levels of compression are the way to go if you are looking for enhanced control. High compression balls are best suited to experienced players who can comfortably achieve significant swing speeds. Swing ability is particularly important as you need to achieve high enough speeds to sufficiently compress the ball to deliver the best performance. No matter what level you play at, it is worth investing in a variety of balls with varying degrees of compression so you can get accustomed to their differences.
Looking for other women's golf clubs and accessories
Our Top Choices for Best Golf Balls For Women
Reviews Of 7 Best Golf Balls For Women
Need to replenish your stock of golf balls? We have put together a shortlist of some of the best golf balls for female players. You will find a good selection of quality golf balls for women golfers from some of the best manufacturers around, with prices to accommodate all budgets.
---
These Soft Feel Lady golf balls from Srixon have been specially engineered with female golfers in mind. These quality golf balls have a soft, thinner covering than other balls on the market. This provides more greenside spin , while also ensuring impacts are generally softer.
This is true of all types of shots, be it a pitch, chip or putt. These Soft Feel Lady golf balls also boast a 338 speed dimple pattern. This superior pattern lowers overall drag, allowing these balls to effectively cut through wind. If you are looking for a golf ball that delivers accurate trajectories consistently, you will not be disappointed here.
It is easy to overlook the importance of a good golf ball, but these quality offerings from Srixon will demonstrate how just how much a reliable ball can improve your game. The branded lettering provides you with an easy target alignment guide, while the soft feel will significantly improve your carrying distance.
---
These e6 Lady golf balls from Bridgestone are another worthwhile investment for those looking for more consistent performance and improved distances. These balls have been meticulously designed to bring you enhanced aerodynamics so you can really push the limits of distance. The softer feel of these golf balls also contributes toward impressive distances, with consistent performance assured. You can expect less spin when playing with a long iron or driver, granting you straighter ball flight to ensure greater carrying distances. The low compression core has also been designed with faster ball speeds in mind.
These golf balls for women feature a Delta Dimple design which serves to minimise air resistance. This innovative aerodynamic pattern ensures your balls cut through even the windiest of conditions, maintaining straighter ball flight, every time. These balls will suit players of all proficiency, including those with slower swing speeds.
---
If you are looking for a soft feel golf ball that delivers straight ball flight and superior distances, you should definitely consider investing in these Callaway Supersoft golf balls. These balls have an ultra-low compression core that is designed with faster ball speeds in mind. This compression core will also ensure maximum accuracy at all times, helping you reach your targets more quickly. New and improved HEX aerodynamics dramatically reduce the amount of drag on your balls, giving you better lift performance and longer carry, ensuring you cover as much distance as possible.
These golf balls for women also impress when it comes to enhanced feel. A soft Trionomer cover formulation means these balls have a significantly low compression, giving you a better overall feel and increased control when playing on the green. If you searching for a ball that performs well at all points in the game, these Callaway Supersoft balls are the ideal choice.
---
Female players will definitely want to give these Bridgestone Lady Percept golf balls a try. Advertised as the softest ladies golf balls on the market, these Lady Percept balls have been engineered for golfers looking for an effective combination of soft feel and long carry distances. Great care and attention has gone into the design of these balls, with no less than 14,000 live fittings carried out to produce something that meets the exacting needs of the female golfer. These golf balls for women are specifically designed for those with moderate swing speeds, with the Lady Percept offering higher launches and lower spins when played with a driver.
You can expect a soft feel no matter whether you are playing from the tee or on the green with the Lady Percept. This is in no small part thanks to the two-piece ionomor cover and soft gradiational core. A 330 seamless dimple pattern also contends with unwanted drag, allowing you to cover as much distance possible from a single swing. These balls also come in optic yellow, making them highly visible for hassle-free retrieval in all conditions.
---
These Bridgestone Lady golf balls are the perfect option for female players looking for a ball that delivers a soft feel and good distance potential. These golf balls are among the softest you will find on the market and have been specifically produced for the needs of the female golfer. These golf balls for women have a softer core than regular options, giving you a better feel upon impact. You can also expect optimal launches and significant distances. A superior dimple pattern is also on hand to contend with unwanted drag, ensuring windy conditions do not hamper your performance. These quality balls are the go-to choice, no matter whether you are teeing off or putting on the green.
These balls also offer excellent value for money. Each pack contains a dozen individual colored balls, with an assortment of practical colours on offer. In addition to six balls in classic white, you will find three yellow and three pink balls included. This is a welcome perk for anyone looking for high-visibility balls that can be easily retrieved to save you the expense of having to constantly replenish your ball stock.
---
These Wilson Golf Tour Velocity golf balls offer female players premium performance without the price to match. Advanced design and engineering can be expected as standard here. The hard cover material is very effective at generating optimal ball trajectory every time, allowing you to achieve maximum distances with relatively little effort. The mid compression core also provides increased feel and better playability, even when playing short games or when on the approach.
You can also look forward to an enhanced aerodynamic dimple pattern as a standard feature with these Wilson Tour Velocity balls. The superior dimple pattern ensures optimal ball flight performance and maximum power, right off the tee. These balls are bound to become a firm fixture of your golf games after just a few trial swings.
---
Advanced engineering and superior construction makes these Top Flite golf balls an absolute must for any female golfer. A larger core construction, combined with a softer compression, ensures these balls deliver superior energy transfer when compared to regular balls. This enhanced energy transfer performance translates into truly impressive carry distances. The thin outer cover formulation also makes these balls particularly soft and crisp when it comes to feel, making them a pleasure to play with.
You can also look forward to higher launches thanks to the 332 dimple pattern. Not only does the dimple pattern promote higher overall launch performance, it also proves well-suited to golfers with lower overall swing speeds. With their first class two-piece construction, these Top Flite balls are a go-to choice for golfers looking for the perfect combination of distance and accuracy.
---
Interested in the Top 10 Amazon Best Sellers for Best Golf Balls For Women?