The 6 Best Driver For Slice 2022 Options | Buyer's Guide & Reviews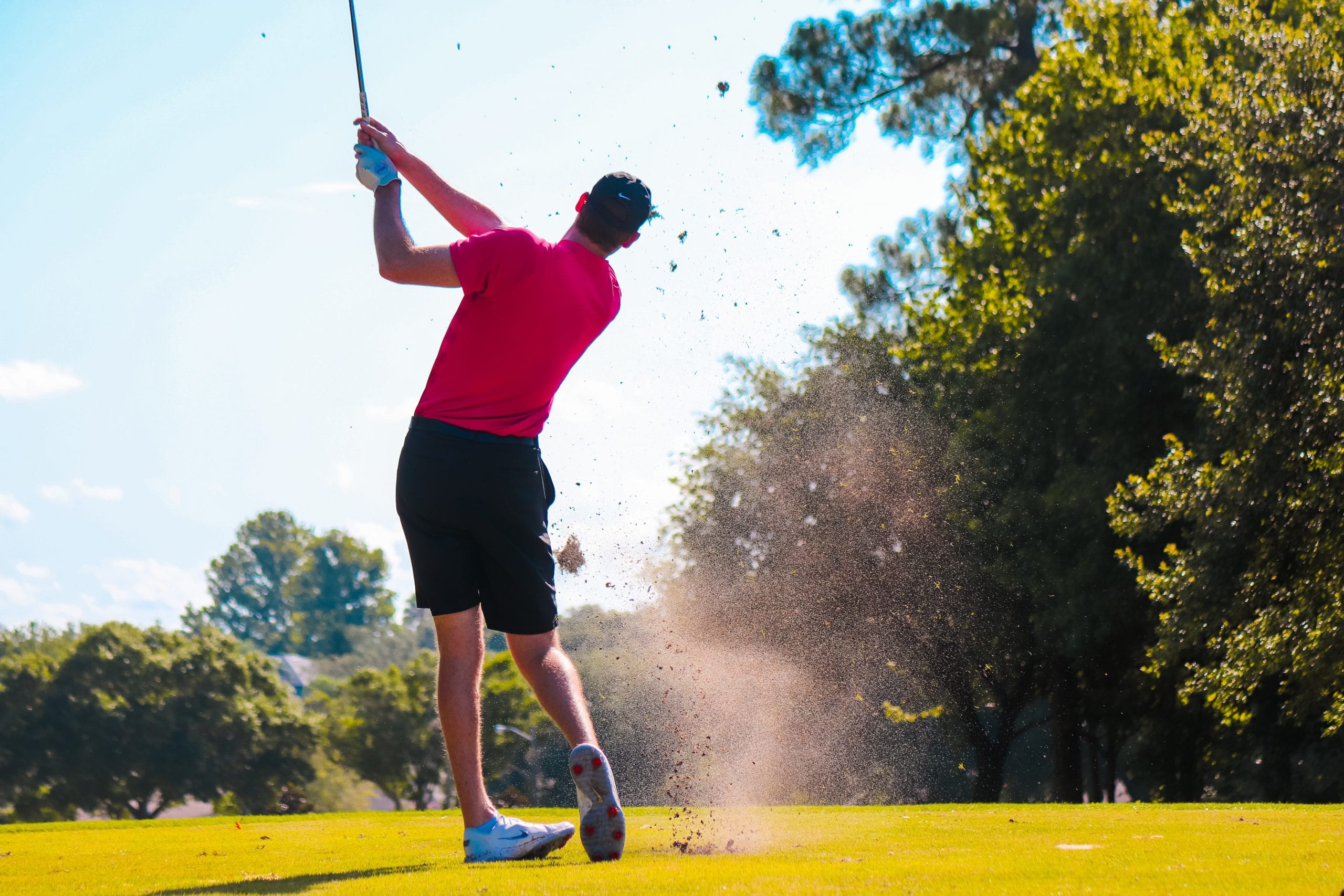 Last Updated on 22 December, 2021 21:57 by Pri
Before we delve into the options for the best driver for slice has to offer and what to look out for when buying one, it's best we take a moment to consider just what we are talking about. Bear in mind that a so-called slice is unrelated to shot power. A slice won't travel any further than a straight shot, yet the characteristics of a slice are markedly different.
Slices have more curved paths, compromising your overall distance and potentially landing you in difficult parts of the golf course. A slice will usually occur when the golf club impacts the ball more unevenly, rather than with an angle that strikes more squarely. This compromised impact places a precarious side spin on a golf ball.
Things to Remember About Slice
---
You will never be able to eliminate slice completely from your game, but ensuring more consistent play and reliable performance is manageable. In order to pick the best drivers for a slice to help you compact slice, you will need to think long and hard about the various factors that can cause slicing in your game. Identify these and you'll be able to see which driver specs will help strengthen your golfing prowess.
Alignment, Swing and Grip
---
Alignment is a key factor that can compromise your play and cause you to slice the ball. Many golfers think successful alignment is as simple as keeping shoulders parallel to the ball path upon address.
However, it's worth taking a moment to consider your alignment in more detail. Proper alignment might feel uncomfortable, but provided you keep your shoulders square, alignment needn't be a shortfall that affects your game.
Golfers with a backswing that sees the driver brought inside will find themselves having to make compensations elsewhere. Specifically, such golfers will need to keep the clubface open as they bring the club down through the ball, resulting in a swing that's out to in.
Furthermore, your grip may be hampering your performance, leading you to slice to the ball more than necessary. Even if correct grip feels uncomfortable or awkward, perseverance with best practice will pay off dividends.
Why Do Drivers Produce More Slice?
---
The main reason why a driver tends to produce so much slicing is down to its length and loft specs. Specifically, the driver (check our review on Best Taylormade drivers) is usually the longest club in your bag, as well as the one with the lowest loft specs.
In short, there are far more things that can run afoul when playing with your driver when swinging than if you were using a conventional iron.
As overall club size diminishes with the driver category, the resulting lag on the face of the club tends to leave it lying open. This is the reason why slicing is so much more of a regular occurrence.
With an iron, you're looking at a club with a shorter overall shaft and loft levels that are higher. These make it simpler for you to strike the ball in your desired direction.
Slicing Solutions
---
Drivers from the best manufacturers available today are enhanced with technologies and design innovations to help combat the impact of the slice on your game. Many drivers available today may be marketed as offset. Offset drivers are simply drivers where the clubface and the shaft of the club aren't directly aligned.
Furthermore, you will find that the angle of the clubface is further back from the nave of the club with these drivers. The positive result of these modifications is that players have a slightly enhanced length to work with, giving you more chance to hit the ball squarely when you swing. Land a sufficiently square impact and you'll find your ball is less likely to be sliced and there'll be less unwanted spin.
Weight balance is another area where manufacturers have made welcome modifications to golf drivers. Drivers that have more weight allotted in the heel of the club results in a driver that has a slower overall rotation. This means that the clubface remains more closed upon impact with the golf ball. As such, slice is minimised.
Both weighted clubs and offset clubs can significantly improve your game. If you are a particularly inexperienced golfer or someone looking to build confidence on the course, you can, of course, seek clubs that utilise both technologies for the best improvements to your game.
Be sure to check our in-depth review and buying guide on  blade putters in the market
How to fix your slice
Our Top Picks of the Best Driver for Slice
Reviews of 6 Best Driver for Slice
---
Now that we have summarised some of the critical things to consider when searching for a driver to combat slice on the golf course, it is time to have a look at what is available on the market. We have put together a premier line-up of 6 Best Drivers for Slice from the best golf manufacturers around.
---
The F-Max Offset Driver from Cobra is a great go-to for those looking for something to tackle slice. The offset design is particularly appealing, with the offset hosel creating higher launches with enhanced draw bias, delivering straighter and more accurate shots. There is also the ultralight nature of this driver to mention.
The lighter shafts and lighter swing weights ensure maximum clubhead speeds are attained, while also delivering greater distances for those swinging at lower speeds. The centre of gravity of this club has also been pushed toward the back/heel area of the club, promoting better levels of forgiveness and ensuring straighter drives.
There is also the crown alignment feature on offer, which make sit much easier to properly align the clubhead at address, giving you a much better chance of hitting straighter shots off the tee. Finally, there is the forged titanium face insert on offer that delivers greater ball speeds and longer distances in flight, even with off-centre hits.
---
There is some great spec on the table with this M6 D-Type Driver from TaylorMade. The clubhead has been injected with a tuning resin that optimises COR across the whole of the clubface, with this innovative speed injection technology designed to ensure maximum ball speeds and greater distances, every time.
There's also the innovative twist face curvature that's worth a mention. The corrective face angle of this draw bias driver ensures reduced side spin and straighter shots, even with off-centre hits.
For the less confident golfer, this is a definite win. You have also got the aerodynamic carbon sole design to enjoy, with the shaping providing you with an increased club head speed that promotes better distances.
There is also a draw-biased design at work here, with the two-tone crown allowing for the face angle to appear more open, producing a more closed face upon impact. Ultimately, this is a user-friendly TaylorMade Draw Bias driver that is just the ticket for tackling slice successfully.
---
If you are looking to get a handle on slice, this AeroBurner 2017 Driver from TaylorMade is definitely worth a second look. Let's start with focusing on the advanced aerodynamic shaping of this driver. This innovative shape promotes faster club speeds and allows you to cover more distance with minimal effort.
There is also the raised centre crown of this driver to enjoy, with the design detail ensuring that airflow is attached to the clubhead for longer, reducing drag and ensuring greater speeds are attained upon impact with the ball. What's more, there's a thinner face and speed pocket that, together in tandem, allow for a much larger sweet spot.
The end result of all of these welcome technologies and design details is a driver that's easier to handle and minimises the occurrence of slice as a standard. Furthermore, it's an incredibly budget-friendly option that won't break the bank. A solid investment for the golfer looking to improve their game with some quality kit.
---
This Callaway Epic Flash Sub Zero Driver is a great go-to if you're keen to tackle slice. This driver delivers an enviable combination of low-spin performance and high MOI, with Flash Face Technology taking centre stage.
The Flash Face is particularly innovative, with this superior technology being the first of its kind to be developed by artificial intelligence to produce an architecture unlike anything seen before in the world of golf.
You have plenty of other premier details to enjoy here. For one, there is Jailbreak Technology with two internal bars to stiffen and stabilise the crown and sole of the driver.
This places more impact load upon the face, giving you better ball speeds as standard. What is more, there is adjustable perimeter weighting on offer, giving you the option to easily promote draws, fades or a straighter flight, every time.
The superb head shape and internal weighting work in tandem to create a superior combination of high MOI and a lower spin, giving you a more forgiving club that delivers longer flights, every time.
If you are long overdue a driver upgrade and need to tackle the impact of slice on your game, then the Callaway Epic Flash Sub Zero Driver is a definite must.
---
If you are seeking a driver that will perform well when it comes to combating slice, this Sub Zero Callaway Rogue Driver is the way to go. You have some impressive spec and technologies on offer here, with plenty that promotes better golfing, all round.
For one, there's Jailbreak Effect technology on the table that ensures improved ball speeds. You can also look forward to an increased moment of inertia (MOI) as standard, not to mention lower spin thanks to triaxial carbon crown design.
Looking for something adjustable? The Callaway Rogue Driver is well worth a second look. You'll find interchangeable weights that allow for an increased spin, not to mention trajectory control.
Finally, there's a premium selection of shafts to choose from, with a range of weights on offer. This is a driver that delivers at a very affordable price tag. No matter what your proficiency on the course, this Rogue Sub Zero Driver will help improve your game without you needing to alter your playing strategies too greatly.
---
This Tour Edge Hot Launch HL3 Driver is the way to go if you are after a premium performance without the dizzying price tag. The forged titanium club head boasts a cup face design that's intended to maximise ball speed, even when you strike off-centre.
There's also the variable face thickness technology of this driver to consider, which provides better overall performance with off-centre impacts.
You can also look forward to enhanced ball speeds and more forgiveness thanks to the power channel behind the face. There's a real showcase of superior driver technology on the table here. For the more experienced golfer, these premier specs will come in handy, every time.
For the less experienced player who might be lacking confidence on the green, the internal spec of this driver will help eliminate detrimental slice impact.