The 7 Best Budget Golf Rangefinders for 2022 | Buyer's Guide and Reviews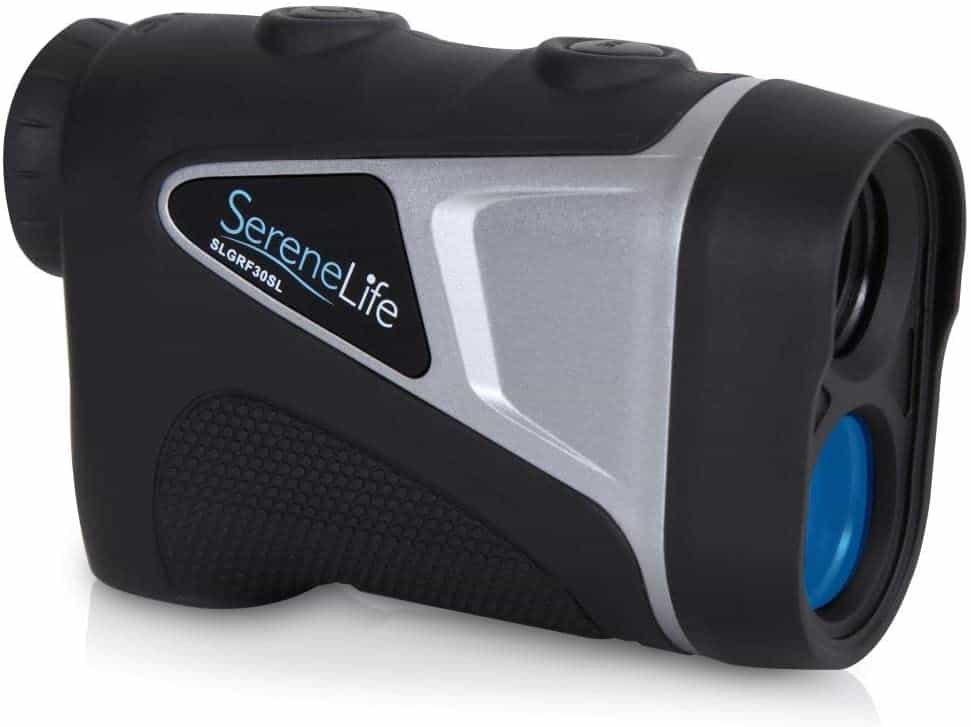 Last Updated on 30 July, 2022 19:44 by Pri
Interested in getting your hands on the best budget golf rangefinder 2021 has to offer? Our handy guide has everything you need to know about this essential golfing accessory and how it can improve your game. Rangefinders have exploded in popularity in recent years, helping newcomers to the world of golf streamline their training and become more proficient on the green in half the time.
With their user-friendly design and incredibly useful applications, rangefinders provide players with a simple way of determining distances on the course. Read on to discover what to look out for when shopping for the best golf rangefinder in 2021.
When it comes to distance measurement tools in your golf bag that actually give you exact distance, then what you're looking for is a high quality rangefinder. I was never really a golf rangefinder kinda player until I started testing a few out.
Some of the best models out there have a 6x magnification (can see over 500 yard range) and comes with accessories such as cleaning cloth, a stylish carrying case, a 2 year warranty, jolt technology, amazing battery life, water-resistant and so much more. Of course like all golf tech, there's a huge price range from the inexpensive to the super expensive and everything in between (and of course the battery life would vary from model to model).
It was the coolest Golf GPS type of device I had ever used, coming in head and shoulders above the GPS watches that existed on the market – and with it's fast focus, and flag lock – what more would one need. Just you, your golf clubs, and your rangefinder (with its pinseeker technology). I have to confess, it was like walking around with my own PGA caddie – I couldn't have felt more like Tiger Woods if I had tried. Some models even have slope technology and aid with slope measurement and locking onto the flagstick.
And without getting too geeky, if you're even wondering how these devices actually work, look more into Pin Acquisition Technology (PAT)
Golf Laser Rangefinders Explained
In short, rangefinders help golfers eliminate the need for guesswork as they play a round. Used properly, rangefinders remove the reliance on distance markers and mean the player no longer needs to calculate distances manually.
With proper practice, manual distance calculation is achievable, but there are numerous factors affecting this. The biggest factor that causes trouble for newcomers to golf is slope.
Miscalculations caused by not taking slope into account can dramatically affect performance and increase overall handicaps.
Main Types of Rangefinders
GPS Rangefinders
There are two main types of golf rangefinder to consider. The first of these are GPS devices. This type of rangefinder is generally considered more advanced and usually comes loaded with more advanced features. In addition to distance calculation, the best GPS rangefinders will also allow the user to keep track of playing performance.
You can use a GPS model to measure drives, keep score and monitor your club selection. When compounded with the benefit of distance calculation, these tracking features compound to significantly improve your game.
However, GPS rangefinders are not without issue. Compared to laser devices, GPS rangefinders are known to suffer from slight accuracy errors. The margin of error is usually slight, perhaps in the region of a few yards, but those looking to put all their stock in the guidance of a rangefinder may find this deviation a concern.
Laser Rangefinders
The other commonly encountered type of device is the laser rangefinder. It is not hard to see why this type of rangefinder is so appealing, especially to the golfing beginner.
Laser rangefinders are designed with usability in mind. In most cases, all you need to do is aim it in the direction of a marker flag, hazard or bunker and press the button.
Once you have done this, you will be provided with a reliable indicator of distance. With this number in mind, you can make the best possible decision when it comes to club selection to cover the distance as quickly as possible.
The better levels of accuracy provided by a laser rangefinder make them the preferred option for all types of players. However, they are most effective when calculating distances within 150 yards.
Rangefinder Mechanics
Rangefinders look very similar to binoculars and operate in much the same way. To use one, golfers take the unit in both hands and gaze through the eyepiece in direction of the exact spot they are looking to target with their ball.
Once this has been done, the golfer then needs to press the button to trigger the laser and calculate the distance they need to clear. It is important to ensure the rangefinder remains as stationary as possible when carrying out calculations to determine as accurate a reading as possible.
Unlike GPS devices, laser rangefinders do require certain course conditions to be able to be utilised effectively. Namely, you will need to make sure you are measuring a distance with a clear line of visibility.
If you attempt to use it with terrain and other obstacles in the way, the laser cannot be carried in a straight line and the readings it generates will not be useful in determining distance.
The Importance of Slope Features in a Rangefinder
We have already talked a little about the importance of slope, but it is worth delving more deeply into this topic. Rangefinder models at the more premium end of the market will take into the uphill trajectory and downhill trajectory of a shot as standard.
After doing this, the device will subsequently integrate slope into the overall calculation, giving you a much more reliable and accurate distance reading. Utilising a slope feature is a must for practice play. Determining slope manually is arguably one of the trickiest things for golfers to master as they start out, so such features make life much easier.
Although slope features and rangefinders are not allowed in professional circles or when playing in tournaments, even the best golfers continue to use them during practice.
Once you have trained with a rangefinder with a slope feature, you will instantly feel more confident on the course and can look forward to lower handicaps.
What To Look For In a Golf Rangefinder?
Optics
In addition to overall accuracy and slope features, there are several other key things to focus on when investing in a new golf rangefinder. One of these crucial features is optics. Any quality rangefinder will utilise optical lenses as part of their design.
To ensure you are getting the best results when it comes to determining distance, you will want to invest in a rangefinder with optics that allow you to view a range in excess of 1000 yards. Such models will then allow for distance calculations within the 450-yard mark.
Scanning Proficiency
Scanning proficiency is also something you want to consider when buying a rangefinder. This simply refers to the amount of time a rangefinder requires in order to successfully make a lock on a target. Better quality rangefinders boast faster processing speeds as standard, allowing you to more quickly lock on to a target.
Battery Performance
If you intend to play long sessions of golf or practice for hours at a time, battery performance is another feature worth focusing on. Almost every rangefinder model will utilise rechargeable batteries as part of their design. If your model does not have a rechargeable battery unit, make sure the disposable batteries it requires are easily found.
In general, rangefinders deliver plenty of performance after a single charge.  If you are a golfing enthusiast, you will no doubt be heading out in all weathers. As such, picking a model that is built to withstand the elements is an absolute must.
Go for a model that is adequately waterproofed to protect the essential components within so you can play in even the heaviest downpour. However, it is worth remembering that even the robust models should be dried thoroughly once you have finished playing to ensure moisture has zero chance of penetrating the outer housing and damaging the interior.
Looking for an ideal golf cart bag or perhaps a golf travel bag to store your rangefinder? Our handpicked selection should give you a number of options to select from.
Does Slope Affect Your Golf Shots?
The Top Choices of the Best Budget Golf Rangefinder
Reviews of 7 Best Budget Golf Rangefinder Options
---
Looking to build your confidence on the golf course? It is definitely time to invest in a rangefinder to help calculate distances. Below, you will find a variety of best budget golf rangefinder devices from some of the top golfing manufacturers around. Need to stick to a budget? No problem. Our best affordable golf rangefinder line-up has plenty of options for those watching the pennies.
---
This user-friendly budget golf rangefinder from SUAOKI has all the features you might need to make more accurate distance calculations on the golf course. Offering a range of approximately 650 yards, you can enjoy good levels of accuracy in almost any situation.
The SUAOKI laser rangefinder also boasts a scope with 6x magnification as standard, with incredible levels of accuracy. In fact, the margin of error here is a mere 0.55 yards. Easy to operate and read thanks to an ultra-clear HD display, this laser scope gives you ready access to settings and data as soon as it is gathered.
A robust design that is still relatively compact and lightweight, this budget laser rangefinder is waterproofed to protect against the elements and good to go in all weathers.
---
There are many great features on offer with this BIJIA budget golf rangefinder to help improve your game of golf. For starters, there is a flag-locking function to make quick work of successful birdie shots, while a speed measurement mode makes quick work of determining all distances.
Lightweight and portable, this rangefinder boasts an ergonomic design that is easy to handle and carry across the course. If you are seeking a rangefinder model that is not too cumbersome, this is a great way to go.
Affordable and user-friendly, this rangefinder with slope has been manufactured with broader applications in mind. If you enjoy all manner of outdoor pursuits, this rangefinder is a handy accessory for shooting, climbing and more.
---
This WOSPORTS laser budget golf rangefinder will become a go-to accessory for any golfer. A range and scanning mode is easily triggered by a short press of the power button.
Once a target has been locked, distance is quickly displayed on the clear LCD panel. To trigger the continuous measurement scan mode, simply hold down the same button for longer.
A user-friendly flag-locking mode also comes as standard. Once flag distance has been successfully attained, the device will vibrate automatically to let you know your readings are ready.
---
The PEAKPULSE 6Pro is a good choice of laser budget golf rangefinder for those looking to improve their prowess on the golf course with minimal effort. This handy model combines a compact design with incredible levels of accuracy, along with innovative vibration and slope features to make quick work of determining distance to the target. The 6X magnification enables usage of this device upto a range of 600 yards.
The slope function can be easily activated and deactivated with the slope-button feature, while flag-locking functionality is also allowed for. If you want a rangefinder model that can be used during tournaments, this is also a good bet.
Provided you have slope mode disabled, the PEAKPULSE budget golf rangefinder can be utilised during tournament play. Precision is also assured here, with this water resistant rangefinder utilising laser technology that is accurate to distances of a +/- 1 yard.
The rangefinder automatically shuts down if there is 8 seconds of inactivity in order to conserve the battery.
---
Build confidence on the golf course with this SereneLife Advanced Laser Rangefinder. Key features to look out for with the SereneLife Advanced include an impressive range of 540 yards, with precise and accurate measurements as standard. Furthermore, the adjustable focus lens provides magnification of up to 6 times normal view.
There are two different modes on offer here, with both pin-seeking and distance measuring modes to choose from. Incredibly user-friendly and ideal for the beginner, the SereneLife Advanced is a compact and lightweight choice, yet still boasts a robust build that will hold up well to repeated use.
---
The Aukor Laser Rangefinder offers some premium specs at an affordable price. Pulse vibration technology comes as standard, with an impressive measurement range of up to 656 yards.
You can look forward to reliable results every time with this rangefinder, with ranging flag-locking technology, speed scanning and fog modes all part of the package.
True vision is the name of the game here, with HD clear imaging on hand to ensure precise measurements of all types of playing environment and potential hazards.
A sleek and ergonomic option, this is well worth investing in if you want to build playing confidence with minimal effort.
---
Players of any proficiency have plenty to get excited about with the MOESAPU Laser budget golf rangefinder. An incredibly reliable choice of rangefinder, this device delivers accurate readings within a margin of just one yard.
There is also a flag-locking function as standard, allowing you to sift the target out from all manner of obstacles.
Quick and easy readings are assured with this rangefinder, with measurements taking as little as 0.1 seconds. Prefer the metric system? You can quickly toggle between metre and yardage readings by pressing the mode button.
This rangefinder is compact and lightweight, the included wrist strap only boosting its portability credentials.
---
Interested in the Top 10 Amazon Best Sellers for Best Budget Golf Rangefinder?