The 7 Best 5 Woods in 2022 | Buyer's Guide & Reviews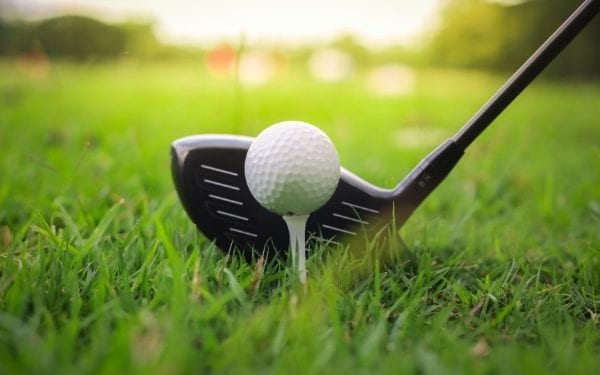 Last Updated on 7 March, 2022 21:14 by Pri
When it comes to filling your golf bag, Fairway woods are a core consideration. Designed for taking long-range shots, the best clubs are perfected to achieve the very best results in distance covered and speed achieved from such shots. The more desirable clubs from this category should also boast a profile that's aerodynamic in nature. The reason for this is that the club isn't hampered by drag as you swing it through the air, resulting in an impact that's as powerful as possible.
Although historically these kinds of clubs were fashioned from wood, hence the name, today they are constructed from all manner of materials including carbon and metal.  You can still invest in the more archaic designs, with these longer clubs generally producing the longest possible shots, regardless of the materials used in their construction.
What to look for when buying the Best 5 Wood
Other crucial things to consider when buying the best 5 wood include
loft adjustability
shaft dimensions
flex options
face angle
club weight
Below, we'll delve deeper into these technical specs.
Adjustable Lofts
---
If you're a more experienced golfer, an adjustable loft is definitely a feature you'll be interested in. These types of Fairways feature adjustable hosels, providing players with a quick and easy way to tailor clubs to their preference.
The loft can be adjusted by several degrees, with the result being that the impact angle can be altered. The result here is that the ball is hit differently, depending on your adjustment.
Go one way with your adjustments and the ball will fly more highly upon impact. Go the other way with adjustment and the ball will fly lower.
Some Detail on Shafts
---
As a general rule, the shorter the shaft of a golf club, the greater overall control you gain over the swing. The reason for this is that, with a shorter shaft, you are closer to the target all and are free to align yourself more finely to it.
However, when it comes to 5 woods, short shafts aren't the standard. In fact, these types of Fairways boast the longest shafts of all golf club types. Admittedly, this makes for less overall control of your swing, but brings benefits in other areas.
The biggest perks? You will be treated to enhanced speed, as well as greater distances from your swings. Be sure to check out buyers guide and reviews on best golf driver shafts
Flex Options
---
When looking for your next 5 wood, you will also want to keep flex options in mind. These are usually characterised in simple terms such as 'stiff' and 'regular'.
For the beginner, a standard regular flex should suffice every time. However, the more you play, the more you'll want to consider flex options when it comes to selecting your clubs as you'll notice whether a club feels too soft or stiff in your grip.
At the professional level, shafts made from steel are often the standard. These types of shafts provide enhanced control as you swing. Steel shafts also tend to produce lower overall trajectory, while also contributing to vertical flight.
Selecting the Right Face Angle
---
To keep it simple, just think about the face as the part of your club that is used to strike the ball. You have a choose of closed and open face angles. Both types have different contributions toward distance travelled and vertical trajectory of balls hit.
Picking the perfect face angle for your style of play can be a difficult choice and there's no strict guidance on this. However, it's worth remembering that face angle largely affects the travel direction of golf balls.
As such, a zero angle might be the best choice if you're seeking a straight shot. If you're after a shot that veers slightly to the left or right, a closed face angle is the way to go.
5 Wood Weight
---
When people come to buy a club for the first time, general rules are observed. For example, people with a slower overall swing speed can have a tendency to reach for lighter clubs.
Those with a faster overall swing speed can go the other way, picking out clubs with a more substantial weight to balance things out. Although on the surface, differences in weight seem minor, the variation is of paramount importance when it comes to purchasing a new 5 wood.
The difference in weight between a so-called lighter club and a heavier counterpart may only be a couple of pounds, but this difference can have substantial effects on play.
Definitely go for a lighter option if you're a beginner as this will suit your style of play better and compensate for a faster swing speed. As you progress on the course and become more proficient, you can begin to introduce heavier alternatives to your golf bag.
Alternatively, you may find lighter clubs aren't a good fit from the off, with a heavier one a better match, even if you're a relative novice. Whilst we are on the subject of woods be sure to check our buyer's guide and review on 3 wood  and fairway woods.
How To Turn A 5 WOOD Into A Monster
Our Top choices of Best 5 Wood
Reviews of 7 Best 5 Wood
---
Now that we have explored what makes for a good 5 wood, it's time to see the best of the best you can currently buy on the market. Below, you'll find a breakdown of some of the Best 5 Wood options with plenty of variety to ensure all budgets and playing preferences are accommodated to.
---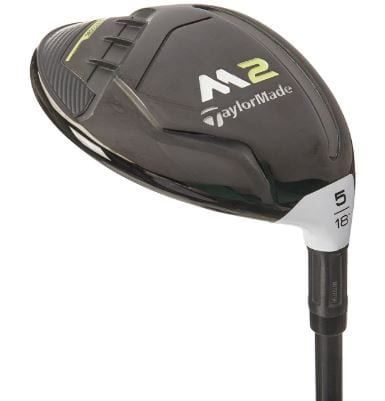 Round out your golfing essentials with this TaylorMade 2017 M2 Fairway Wood. This quality 5 wood has plenty of impressive specs worth shouting about. For a start, there's the premium composite material construction.
A 6-layer carbon crown makes for a lower centre of gravity, while there's also a quality stainless steel face and 455 stainless steel face. You can also count on a bigger sweet spot and higher levels of forgiveness thanks to inverted cone technology, protecting the ball speed throughout the entire face of the club.
A two-tiered sole also enables enhanced playability from a variety of lies, while externalised sound ribs are on hand to improve overall feel and enhance sound feedback.
---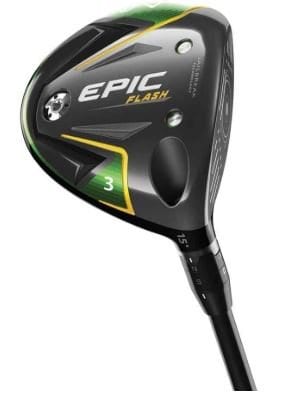 Bound to become a firm favourite, this Callaway Epic Flash Fairway Wood has been produced to improve every golfer's game, no matter the skill level. Ball speed gains and distance improvements are assured thanks to the Flash Face Technology, while a forged 455 carpenter steel construction with Face Cup technology delivers consistent performance, even with off-centre hits.
Additionally, there's Jailbreak Technology on hand thanks to two internal bars, which stiffen the body and place added impact loads on the face to enhance ball speed levels.
If you are looking for an easier launch, longer flight and higher balls, this 5 wood will once again impress thanks to its Optimist Hosel which repositions the centre of gravity to make life easier on the course.
/destination:https%3A%2F%2Fwww.callawaygolf.com%2Fgolf-clubs%2Ffairway-woods%2Ffwoods-2019-epic-flash-star.html" text="Check Latest Price " ]
---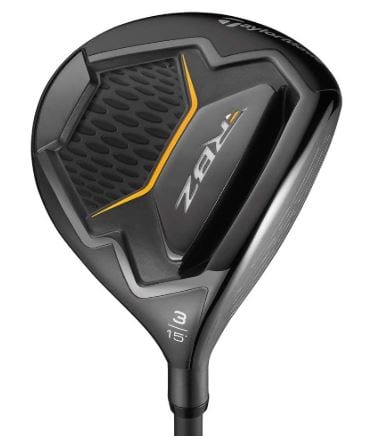 This TaylorMade RBZ Fairway 5 Wood is an instant classic, with plenty of first-rate design features on hand to improve your game and deliver consistent performance.
The Legendary Speed Pocket helps ensure high launches, while also increasing overall carry distance. The mass pad has also been strategically positioned to ensure optimal launch performance, deliver audible sound feedback and improve the ultimate feel of the club.
A shallow profile makes for a lower centre of gravity, serving to increase the playability of this 5 wood, even from the fairway. If increased speed and improved distances are key concerns, you will be glad of the lightweight 55 Rocket Fuel shaft, while elegant detailing makes for improved alignment.
---
This Callaway Steelhead XR Fairway Wood scores highly on several key areas of 5 wood spec. For a start, you can count on easy launch thanks to the Classic Steelhead Shape and Modern Hawkeye Sole.
This is particularly appealing to the beginner or player seeking a more user-friendly Fairway wood. Next-Generation Face Cup Technology is also on hand to deliver faster overall ball speeds. T
hose seeking a more forgiving 5-wood will find plenty to enjoy here, with the J-36 Carbon Crown and shorter hosel ensuring extreme levels of forgiveness, every time.
Speed Step Technology ensures fast head speeds, while a Premium Stock Shaft ticks all the boxes as far as substantial power and enhanced control is concerned. Easy to handle and get to grips with, the Steelhead XR Fairway will no doubt become a firm favourite and a go-to on the green.
---
This Callaway Golf 2018 Rogue Fairway Wood is an impressive 5-wood model thanks to a suite of superb features and design details. Let's run through some of the most standout features you'll no doubt get excited about.
For one, there's Jailbreak Technology on offer here, with two internal Jailbreak bars on offer to stiffen the club body and deliver more impact load on the face. The result is an increased ball speed and greater distances.
There's also an ultra-thin Carpenter 455 steel face to improve your game, which is further enhanced by the Jailbreak credentials of this club. Furthermore, there's Face Cup technology to encourage better speeds, even with off-centre hits.
With all three of these technologies working together, golfers can look forward to significantly improved ball speeds and longer carrying distances, every time they play.
Tighter precision is also a standard of this club thanks to Internal Standing Wave technology, promoting high-launch and low-spin performance. Finally, the refined size, shape and positioning of the Speed Step element makes for superior airflow and even faster club speeds.
---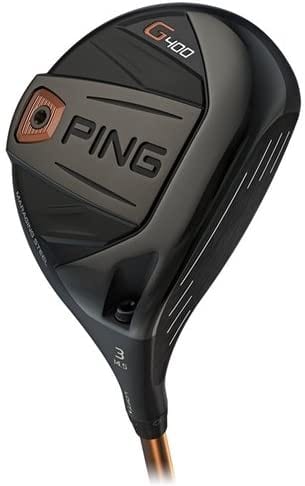 What's so great about this Ping G400 5-Wood? For starters, there's an ultra-thin 17-4 SS crown that lowers the overall carrying weight of the club, while also positioning the centre of gravity at a lower point.
The moment of inertia (MOI) is also increased thanks to this impressive design detail. Turbulators are also on offer here, enhancing overall ball speed.
The machined back weight of this Ping Golf 5 wood is of a denser variety, increasing the MOI for enhanced levels of forgiveness, while also serving to maximise the levels of stability of the Ping G400 fairway.
Thanks to this savvy bit of design, you are free to personalise your swing weight, serving you well from the fairway.
---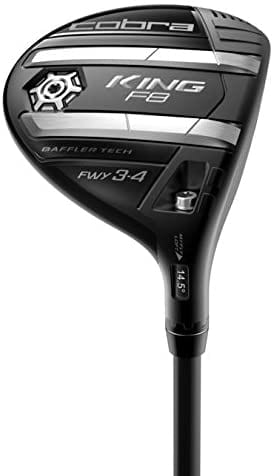 This is one 5-wood worth looking into. This Cobra 2018 King F8 Fairway club boasts plenty of details designed to improve your game. For starters, there's the Progressive Baffler Dual Rail System that makes use of steeper or shallower rails (depending on angle of attack and loft) that produces improved playing versatility and enhances forgiveness across the board.
There's also the Ultra Lightweight Carbon Fibre Crown to consider, which moves the centre of gravity to a lower and deeper position, resulting in higher trajectories and an increased forgiveness.
The back centre of gravity position also produces higher ball flight for maximum possible carry distance. Ball speeds and distances are also increased thanks to the forged E9 475 stainless steel face insert which maximises flex.