The 10 Best 3 Woods 2022 | Buyer's Guide & Reviews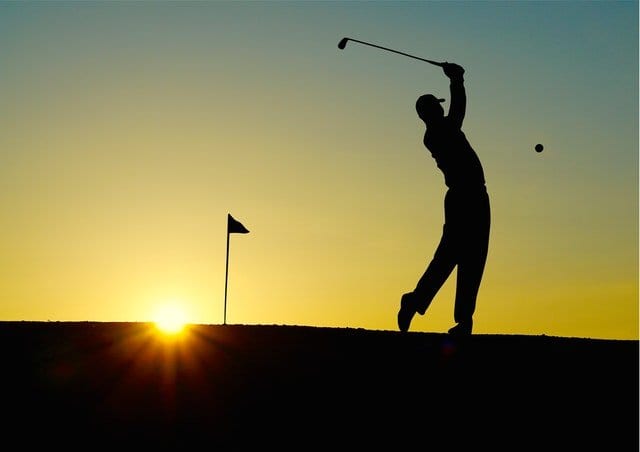 Last Updated on 22 December, 2021 21:58 by Pri
When it comes to golfing, fairway woods are an essential part of any player's arsenal. However, they are often overlooked in favour of drivers and hybrid clubs. All three types of club are crucial when playing, particularly when it comes to clearing significant distances, yet the rise of the hybrid club means many players don't know how to determine a good fairway 3 wood from a bad one. Struggling to select a quality 3 wood to add to your set? Below, you'll find some invaluable insights to help you make the best possible purchase decision to improve your game. Alongside a buyer's guide we have provided reviews on the best 3 wood clubs currently available.
Let's take a closer look at loft
Loft is a key thing to consider when looking at clubs. It specifically refers to the angle of the face of the club. This angle has a direct correlation with ball trajectory and ultimately affects the overall distance a ball can travel. To put it more simply, the greater the loft a club boasts, the greater the overall ball trajectory and the shorter the overall travelling distance of the golf ball. Compared to drivers, fairway woods have a higher overall loft.
When it comes to 3 woods, the loft is measured at 15 to 18 degrees. Fairway wood clubs with higher numbers (such as 5 or 7) will have higher lofts. While 3 and 5 woods are referred to as fairway woods, those with higher lofts tend to be called utility woods. If you're shopping for 3 wood clubs on the market today, you'll likely encounter many offerings with adjustable specs. In particular, you will find weights and hosels that can be adjusted.
Club shaft length
Golf club length is pretty easy to get a handle on. The greater the number attributed to a golf club, the shorter the shaft length of the club will be. When it comes to 3 woods, you are looking at the longest type of fairway wood club on the market. Generally speaking, the average length of a 3 wood is between 42 and 43 inches. That being said, there is some scope for variability if you look at clubs from various manufacturers.
Fairway wood materials
The newcomers to the golfing world might be surprised to find the materials used in the construction of these clubs is anything but what their name suggests. In most cases, Fairway woods like 3 woods will be made from one of a handful of different materials. The most commonly encountered of these materials is without doubt stainless steel. It's not hard to understand why, either.
Stainless steel is both an inexpensive material for golf club manufacturing and an incredibly robust one. When it comes to more substantially proportioned woods, such as those clubs used for hitting balls from the starting tee, more hardy materials are often used. One such material is titanium. This particular material is incredibly lightweight, with clubs made from its being able to put balls in the air far more easily. Another big benefit of such a material is that greater travelling distances are more easily achieved.
Fairway woods can also be fashioned from more than one material. More recent additions to the market utilise these material composites for great effect. Such composite materials are particularly useful in creating incredibly lightweight clubs, with the most common combinations being carbon and steel, or titanium when it comes to more expensive options.
The more lightweight a club, the more freedom manufacturers have when it comes to fine-tuning it for performance. One such way manufacturers might do this is by adding weights within the head of the club itself, with the result being a reduction in unwanted twisting when a ball is struck off-centre. These kind of clubs certainly occupy the higher end of the spectrum, however. If you are considering a 3 wood with features like this, you should definitely expect to pay a premium for the privilege.
Fairway woods and shaft specs
It's worth remembering that fairway woods are most commonly engineered with clearing greater distances. Because of this, fairway woods have a tendency to feature graphite shafts that are lighter in weight. This lightweight nature has a direct correlation with swing speed, namely that it's increased. A greater swing speed usually makes for more distance cleared.
You can also encounter 3 woods with shafts made from other materials, however. For the more experienced player who can handle the shortcomings, steel shafts are available. These types of shafts are often the go-to for players keen to strike more accurate shots with their swings. However, unless you are a more proficient player, stick with the graphite shaft type. Your play will undoubtedly benefit from such a choice and you've much more variety to consider when purchasing clubs.
Key things to consider when buying
Fairway woods are often sought by players for something easier to handle than a driver. As these types of club have more loft than conventional drivers, they're easier to use and hit off the tee with. Admittedly, fairway woods don't offer the same travelling distances as drivers, but that doesn't mean you're limited to miniscule distances either. If you are after a manageable alternative to a driver, a 3 wood is definitely worth considering. When it comes to distance, a quality 3 wood can still yield travel of more than 200 yards if handled correctly.
If you're looking to switch out your long irons with something from the fairway wood category of club, a 3 wood might not be the most advisable replacement. Certainly, a fairway wood with a higher loft might be a preferable alternative to more fickle long irons, particularly when it comes to clearing greater distances without worrying about over-swinging. However, woods with higher lofts, such as 5 to 9 woods, are more suitable for the switch from long irons. If you're keen to swap out your 2 iron, go for a 5 wood. Keen to switch your 5 iron? Go for a 9 wood.
Cover larger distances with quality 3 woods
Every golfer dreams of getting to the final hurdle in as few swings as possible. Clubs from the long iron category generally aren't fit to clear such distances, so drivers and fairway woods are the way to go for achieving these kind of golfing accolades.
You will definitely want a solid driver in your kit to clear the course, but completing your arsenal with a premium 3 wood is certainly advisable. When it comes to picking out the perfect 3 wood for you, seek out a club that offers a relatively low profile, with a shallower club head allowing you to strike the ball with more precision.
Potential for adjustments
In the past, it's only drivers that have enjoyed the benefits of being adjustable in any meaningful way. That's all changed in recent years, however, with fairway woods now showcasing the same kind of personalisation. When looking for a 3 wood, seek out one that allows for adjustments to the angle of the club face, the lie angle, as well as the loft.
HOW TO HIT A FAIRWAY WOOD OFF THE TEE
Our Top Picks of the Best 3 Wood
Reviews of 10 Best 3 Wood
---
You should now have a better idea of the kind of specs you need to consider when buying your next 3 wood. However, if you are still in need of some guidance on what to grab from the market, you might be interested in our breakdown of some of the best 3 woods you can currently buy below.
---
There's high-quality specs across the board with this TaylorMade M4 Fairway Wood.
Ball speed is optimised thanks to the incredibly robust 300 steel face inert, while a 5-layer carbon crown allows for a much greater drive with a reduced spin to boot.
This 3 wood is also easier to handle, with its larger footprint and lower profile allowing for simpler launch. In general, this TaylorMade 3 wood handles better, making it a go-to choice for the more novice golfer. That being said, the more experienced player has plenty to enjoy here as well. If you are after the Best TaylorMade 3 Wood then this 3 wood ticks the box.
---
There's plenty to applaud here. This TaylorMade RBZ 3 wood boasts a speed pocket that's been designed for higher launches and greater carrying distance.
The mass pad in this TaylorMade wood has been precisely positioned to ensure a more optimal launch and better overall feel.
It's also a good choice for those playing from the fairway, with the more shallow profile delivering a lower overall centre of gravity.
Speed and distance is also increased thanks to the lightweight 55 RocketFuel shaft design.
---
The composite material design of this 2017 M2 TaylorMade Fairway wood  (check our buyers guide on Best Taylormade Drivers) makes for some impressive performance credentials.
A low centre of gravity is ensured thanks to a 6-layer carbon crown, along with the stainless steel body and face. There's also inverted cone technology at work here, protecting ball speeds across all of the club face.
The hosels also boast a fluted design that delivers a better overall feel and sound specs, with no detrimental effects on centre of gravity or distance.
---
This quality club utilises a Progressive Baffler Dual Rail System for improved versatility, along with more forgiveness from any potential lie.
There's also an ultra-lightweight carbon fibre crown on hand that moves the centre of gravity to a deeper position, allowing for higher overall trajectories.
---
A lightweight RockerFuel shaft stands out with this TaylorMade RBZ Rescue fairway wood, allowing for increased speed as standard.
The mass pad has also been positioned perfectly for better launch performance and superior sound and feel. Turf interaction is also enhanced thanks to a shallower overall profile and more refined sole geometry.
The legendary speed pocket offers higher launches and a greater carrying distance.
---
This TaylorMade AeroBurner 3 wood is definitely worth a second look. Worth noting is the refined aerodynamic shape, with the shallower face and centre crown also standouts. A new and improved speed pocket is also on hand to increase the sweet spot size, while also reducing overall ball spin and improving accuracy. Quality materials have also been used here, with Ni CO 300 super alloy being used for the face material.
Other snappy details include the linear AeroBurner crown graphic, which offers useful tool for easier alignment on the green. As you will have noted from our selection there are a number of TaylorMade 3 woods that make our cut for the Best TaylorMade 3 Wood / Best TaylorMade Fairway Wood.
---
There's some top features on offer with this Cobra 2018 King F8 Fairway Wood.
For a start, there's the Progressive Baffler Dual Rail System for improved versatility and greater levels of forgiveness.
Need more convincing? There's also an ultra-lightweight carbon fibre crown to produce higher trajectories, while a stainless steel face insert maximises flex to increase overall ball seeds and distances.
With so many great specs to savour, this is one worth considering adding to your kit today.
---
Take your pick from an assortment of awesome features with the Callaway Steelhead XR. Easy launch is assured with the classic steelhead profile and modern Hawkeye sole. Next-Generation face cup technology has also been utilised to ensure faster ball speeds.
If you're in need of more top-notch specs, the carbon crown and shorter hosel should certainly convince, allowing for incredible levels of forgiveness. What's more, a quality stock shaft means that power and control is difficult to beat.
---
The Epic Flash Face technology at work here gives golfers an extra boost when it comes to swing speed, allowing you to achieve better ball speeds and clear greater distances. Ball speed is also increased thanks to innovative Jailbreak Technology, with two internal bars on hand to stiffen the body and deliver more impact load to the face. Well worth considering if you're keen to up your game.
---
The lightweight design of this Cobra 2016 King Fairway wood has been enhanced with Spiralock technology, resulting in a very low centre of gravity and moment of inertia. Combined, this makes for incredible distance potential and impressive levels of forgiveness. Premium materials and a lightweight design make this durable wood a user-friendly choice, with appealing performance potential that is not scuppered by compromise.
---